CCCI In-Service - Home Accessibility: Evaluations, Options & Solutions Webinar
This 1-hour webinar provides invaluable information about home accessibility evaluations and the available solutions that can meet your client's mobility needs. Below is a recording for those who were unable to make it to the live presentation.
Who Should Watch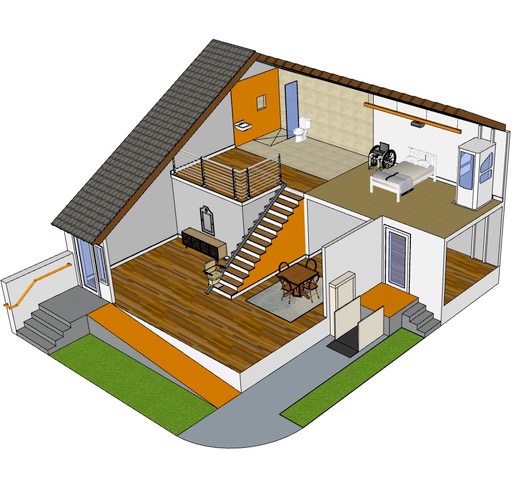 Topics Covered
What triggers the need for a home accessibility evaluation?
Does an OT or PT do the evaluation?
Once the issue(s) are identified, what are the best available solutions?
There was also a Q&A at the end of the presentation.
Presenters
Joice Joseph, MA, MS, OTR/L
Occupational Therapy Supervisor, Western Connecticut Homecare affiliated with Nuvance Health.
Joice is an OT with over 12 years of experience working in a wide range of areas including Acute Care, ER/Stroke Centers, Skilled Nursing/Short-term Rehabilitation, Outpatient Rehabilitation, ALF/ILF/CCRC setting, Home Health Care.
---
Amy Finke, CAPS, CEAC
VP of Business Development Lifeway Mobility
Amy has over ten years of experience and expertise helping clients with home safety and accessibility solutions. Prior to joining Lifeway Mobility, Amy owned a specialized building company focused on designing and constructing home modifications for seniors and those with special needs. Leveraging her experience and law degree, she regularly collaborates with her elder law and special needs attorneys, health care providers, clinicians, and geriatric care managers to meet the home modification needs of their clients.
---