Safety Considerations for Wheelchair Lifts
Safety is our top priority in all all of our accessibility projects. The lift equipment we use and our installation methods comply with all applicable safety standards required by local and national building codes.
A properly installed Vertical Platform Lift (VPL) will have several important safety features:
Solid metal walls on either side of the platform keep legs and arms out of harm's way when the lift is moving
A gate at the top landing is secured with an automatic interlock. The gate and interlock will stop the gate from opening when the lift platform is lowered – ensuring no-one will fall to the surface below.
A safety under pan that automatically stops the lift from descending if there is anything under the lift.
About State Inspections for VPLs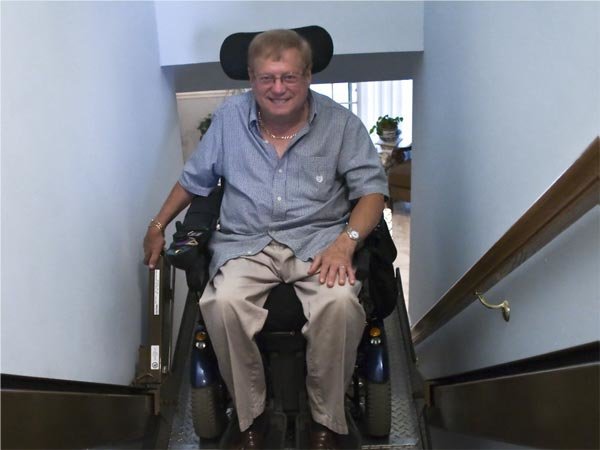 Vertical platform lifts are regulated, and the state inspection is an important assurance that your lift is properly built and installed. Lifeway pulls permits and has our VPLs inspected. Unfortunately, in the course of our business, we encounter far too many VPLs that do not meet minimum safety standards, installed by other firms that do not submit their VPLs for the proper state inspection.
Before signing a contract with any company, be sure to find out exactly what kind of lift they plan to use and how it will be installed. Ask if their lift equipment is code compliant. Or, better yet, you can contact Lifeway to ensure it meets code.
Safely Operating a Lift
Vertical platform lifts are safe, simple, and easy to operate. They have three important controls:
Constant pressure controls – The user must continuously push and hold the button until the lift reaches the selected floor, where it will stop automatically.
A key at the controls – This must be in place to activate the control.
A large red emergency button – When pushed in, this button stops the lift immediately.
---