Contractors & Architects
Lifeway is proud to work together with some leading general contractors, architects, and builders, and we would be happy to help consult on your next wheelchair lift or elevator project!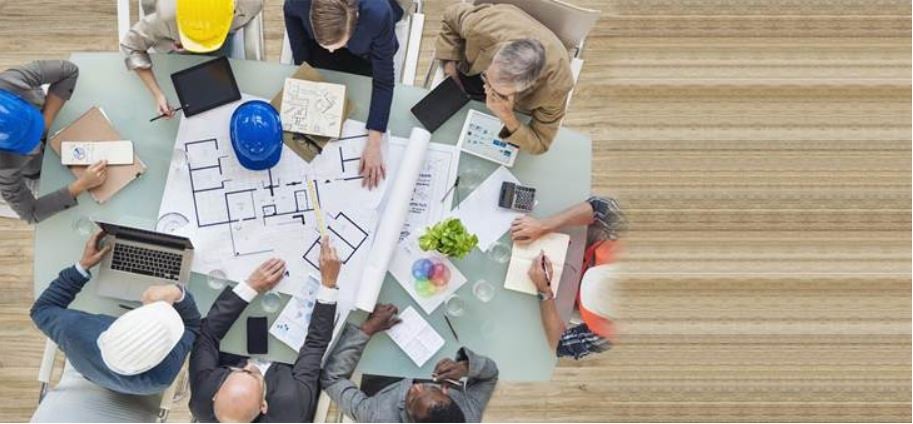 We work with architects and builders on residential and commercial projects (wheelchair lifts, residential elevators, dumbwaiters, and commercial LULA elevators) that need to comply with ADA guidelines and better suit your clients. Home and public building accessibility is a highly specialized field and by consulting with Lifeway, you can have peace of mind—we're with you all the way!
We provide design assistance, on-site project management, and factory-trained installers
Our construction managers ensure that your project is managed on schedule and within budget
We offer your client complete homeowner assistance and on-going support
Interested in Finding Out More About the Accessibility Business?
Schedule a 'Lunch and Learn.' Lifeway will provide lunch as well as AIA and ALA approved CEU credits for residential and commercial projects. We provide educational information on the latest residential and commercial elevator codes. Contact us to learn more!
Planning Guide Downloads
Below planning guide documents for the accessibility solutions that we offer from Bruno, Savaria & Waupaca
Planning Guides
Vertical Platform Lifts
Residential Elevators
LULA Elevators
Learn More About the Types of Solutions We Offers for Residential & Commercial Accessibility
Through the Floor Home Elevators

A space saving alternative to a residential elevator, through the floor elevators are an affordable way to safely travel between floor levels for those with limited mobility. There is no hoistway required for installation, which provides more usable space and saves money on construction costs. The through the floor elevator has a new, modern design and is one of the quickest and easiest ways to have a residential elevator installed in your home!

View Product

Elevators

Residential elevators offer a safe, convenient, and stylish way to navigate between the floor levels of your home. Lifeway Mobility offers a variety of elevators from the top manufacturers in the industry, hand-picked by our accessibility experts. Choose from several elevator design and style options to blend with the design and décor of your home. Our local team can assist with providing the best recommended solution to fit your needs and space. After installation, we provide service & maintenance for your elevator as needed.

Learn more about elevators from Lifeway Mobility.

View Product

Wheelchair Lifts

Safely access raised entryways, porches, & decks with a wheelchair platform lift.

A wheelchair lift, also known as a platform lift, is a space-efficient accessibility solution that eliminates entry barriers & enables those using wheelchairs or power chairs easy access to their home. Lifeway offers wheelchair lift models from the top manufacturers in the industry that provide a smooth and quiet ride, and increased independence at home. We thoroughly understand all the equipment we offer and can help advise where it will work best for your home access needs.

Let Lifeway help you choose the best wheelchair platform lift for you and your family!

View Product
---