Stairlift Troubleshooting - 8 Things to Check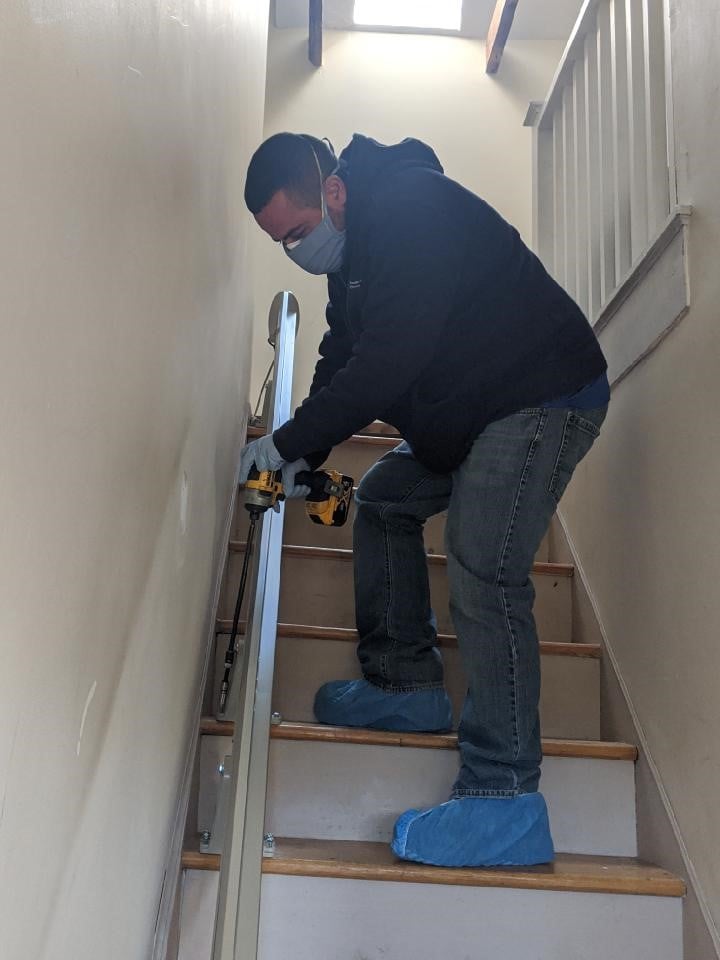 Lifeway Mobility offers in-home repair service on all of the stair lifts we install. However, there are times where you may be able to easily remedy the issue on your own. Below is a list of stairlift service FAQs and series of troubleshooting tips that can help solve some of the common issues without having to schedule an appointment.
If any of the following remedies below do not get your lift operating again, please call us at (860) 292-1111 to schedule a service visit. Our local warehouses and trucks are stocked stairlift parts, so we can usually get the lift repaired on one visit. Please note that we only service the lifts that we have installed.
Schedule a Service Appointment
Stairlift Service Question Checklist
1. Is the stair lift plugged into the outlet?
We are happy to come out and assess the situation but no need to pay a service fee if it something as simple as fixing a lift that accidentally was unplugged.
2. Is the key turned in the ON position?
If you have a Bruno stairlift, your lift will have a key. It must be in the "ON" position for the unit to operate.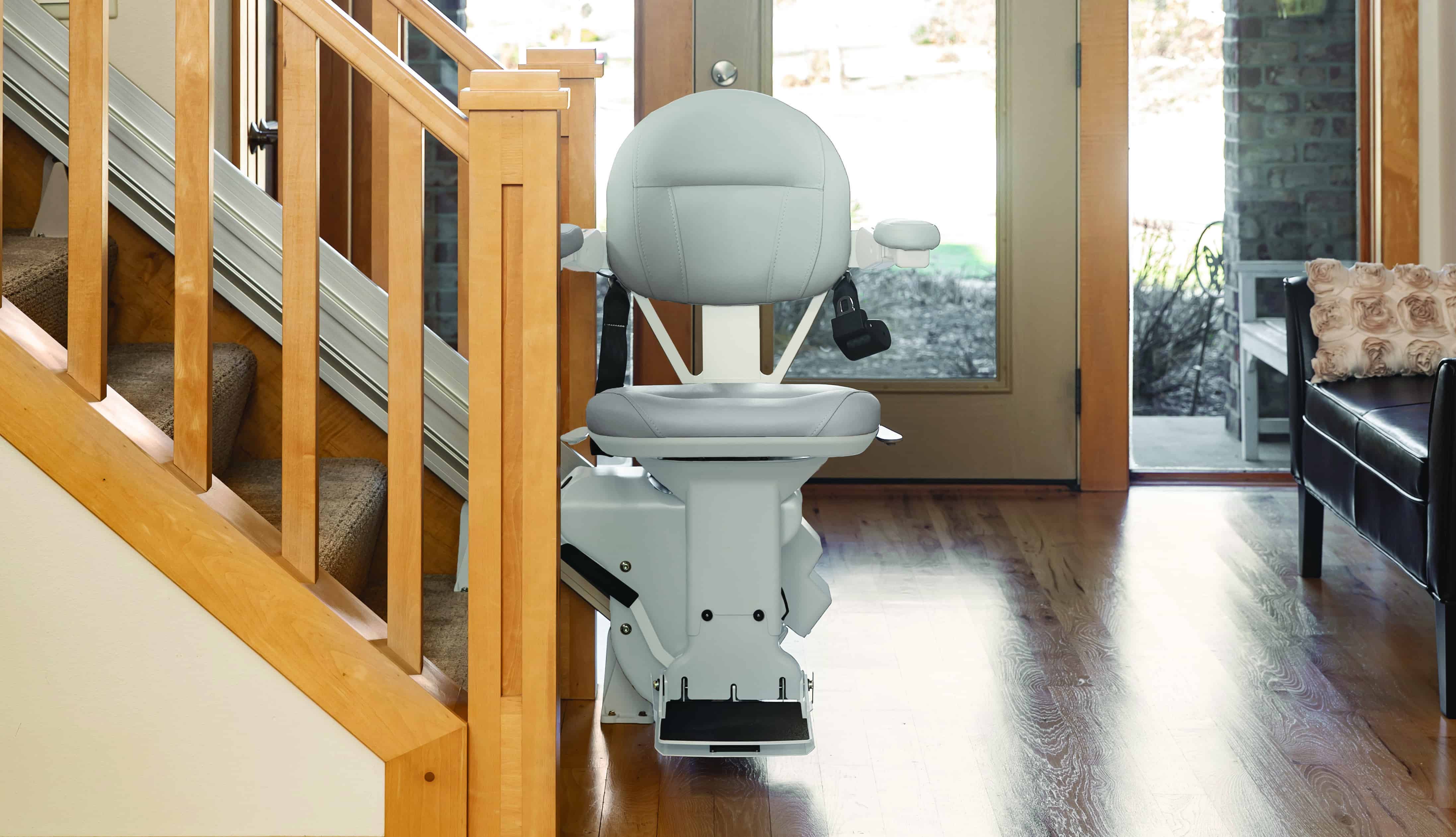 3. Is the chair and its moving parts locked in the down position?
The chair most be locked firmly in the "ride" position and the arm rests and footrest must be fully folded down for the unit to operate. Check all of these components to ensure this is not the issue.
4. Are you sure the beeping is coming from the lift? (and not from a smoke alarm, CO2 detector, microwave or other home appliance)
You'd be surprised how many times we go out on service calls to address a beeping stairlift, only to find that it's time to replace the batteries in the smoke alarm or CO2 detector! Double check to make sure the beep is actually coming from the lift.
5. How many beeps is the stairlift making and how often is this occurring?
Single beep = check seat swivel, armrests and footrest and any obstructions
Continuous beep = unit is not charging (either not fully on the charging station or the charger has come unplugged from the wall)
6. Is there an obstruction in the way of the footrest?
Check near the footrest to make sure nothing is against the safety panel and for any obstructions on the stairway or near the rail of the lift.
7. Are the status indicator lights ON on the transformer/charger? Was there a power outage recently?
There should always be at least two lights displayed on your Elite stairlift charger to indicate normal operations.
Red = power on
Red and yellow = battery is charging
Red and green = battery is fully charged
All lights flashing = need new batteries
Elan stairlifts will only have one light (see chart below)

8. Is there a flashing alpha/numeric code displayed on your Elite or Curve Stairlift unit?
Please note that the codes will change and flash as the lift is self-checking and displaying status codes during normal operations.
If the same code is flashing repeatedly, that is indicative if a diagnostic fault or problem with the lift. Please refer to the chart below. (Some codes might not be displayed on this chart, however the list below contains the most common fault codes)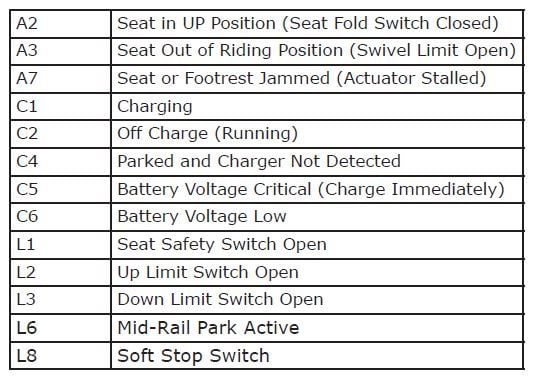 When was your last stairlift service call or annual maintenance?
Annual maintenance does actually mean every year, but we understand that time can pass and things get forgotten. If it's been 3-4 years since your last service call, you may be due for some new batteries and a safety inspection of the unit.
Stairlift Troubleshooting Videos
General Stairlift Trouble Shooting
Straight Stairlift Maintenance
Turning off a Bruno Elite Stairlift
Cleaning Rail of Bruno Curved Stairlift
Turning off a Bruno Elan Stairlift
Turning off a Bruno Curved Stairlift
Replacing Battery of Stairlift Remote
Connecting Charge to a Bruno Stairlift
Applying Grease to Bruno Stair Lift Rail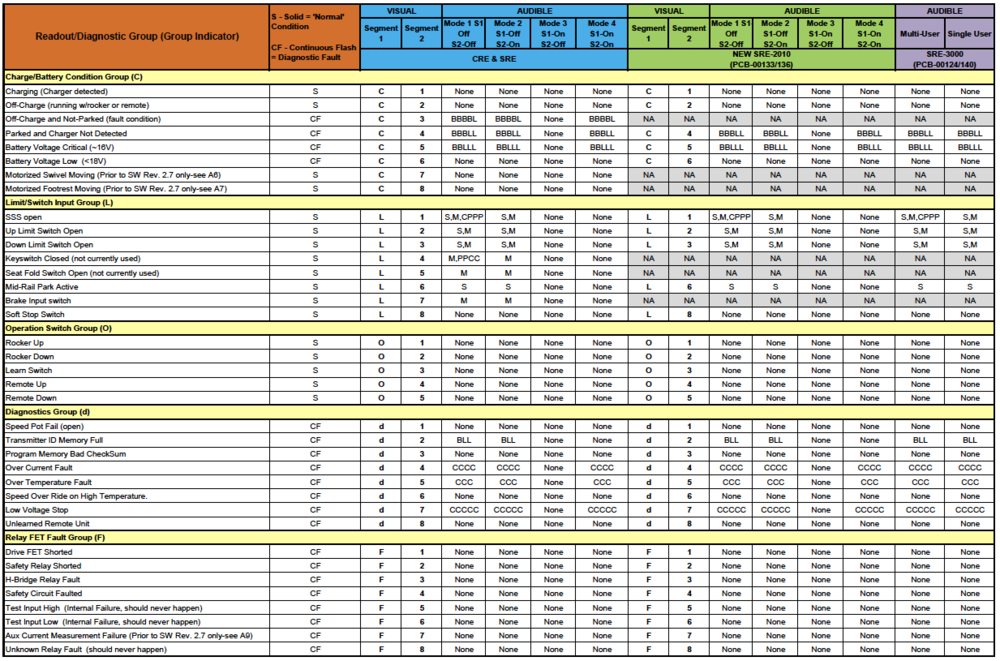 Additional Tips to Help Clean & Maintain Your Stairlift
Lastly, we wanted to share a short video that provides some tips on how you can keep your chair and rail clean and free of debris and dust and ensure its longevity.
If you're still stuck trying to figure out why your stairlift stopped working, it might be time to schedule a service call. Contact us today and we'll schedule one of our factory trained and certified technicians to come out to repair your stairlift!
---