For those receiving a CEU Certificate
You will receive a Welcome Email from our CEU partner, VGM Education Live. If you have not seen this email and it has been more than 2 business days since the webinar please check your junk folder. If it is not there, contact VGM at vgmeducation@vgm.com or 866-227-8171
Once you have your email from VGM go to https://vgmed-live.sabacloud.com and login.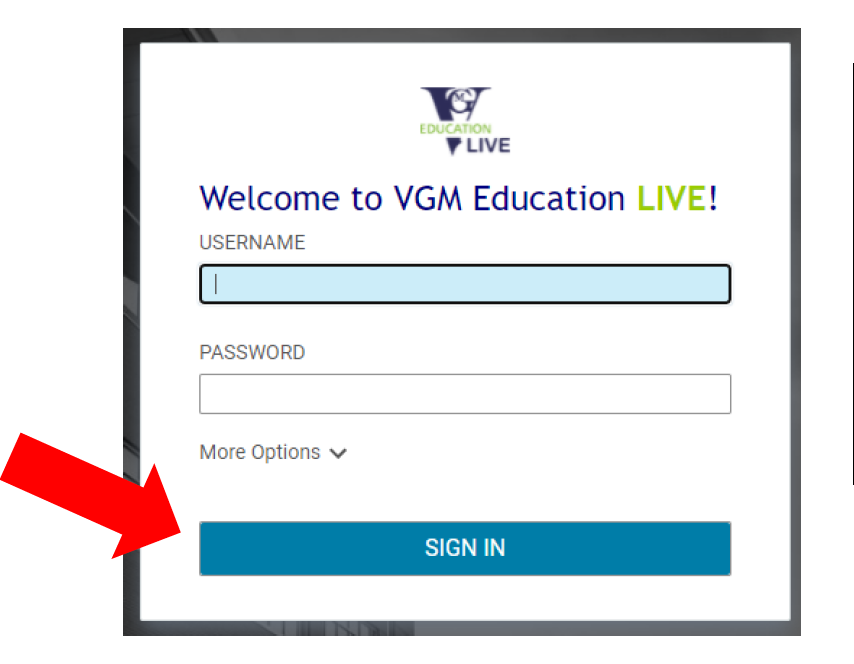 Fill in the username and the password provided in the welcome email. Your username should be your email address + '-LIVE' (ie. joesmith@gmail.com-live). Click on the blue "Sign In" button. If you already have a VGM account you should login with those credentials.
**The first time you log into the new system, you will be prompted to change your password. You are able to keep the password the same by retyping it into the "New Password" field, then confirming it.**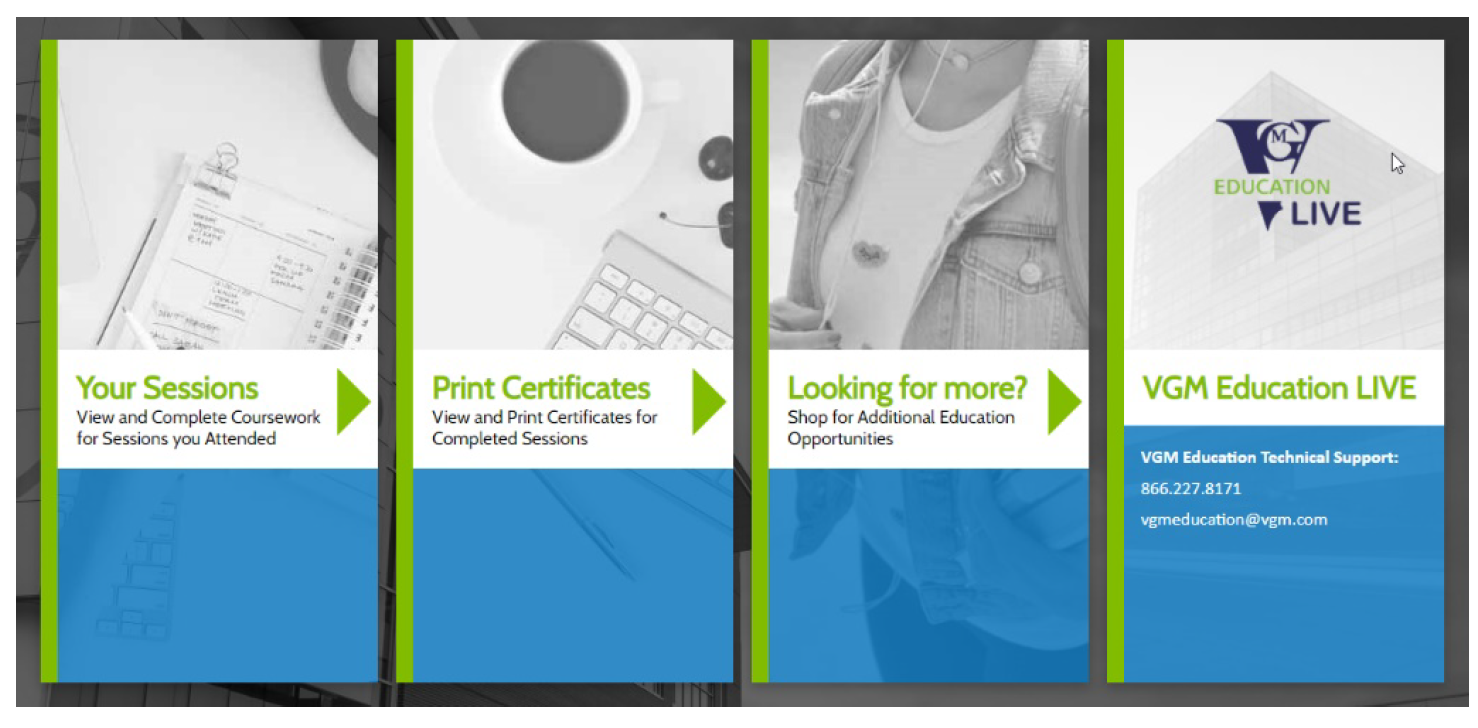 Click on the first panel "Your Sessions". Then click the blue "Start" button to take the course survey.
After you have completed the survey you can print your certificate from the class details page, clicking the box "PRINT CERTIFICATE" or Choose PRINT CERTIFICATES from the home page.
For VGM Technical assistance
Email: vgmeducation@vgm.com or Phone: 866-227-8171