A tenant in an elderly housing complex had recently become a wheelchair user and could no longer get in or out of her bathtub safely. To complicate the situation, the existing bathtub sat on a concrete floor and the tub drain was positioned above the floor making it seemingly impossible to install a barrier free shower. The property manager called Lifeway Mobility MA (formerly Total Access) for a professional assessment.
After a careful evaluation of the job site and structural limitations, a plan was devised. We built a platform to house and cover the existing drain. Next, we installed a BestBath Barrier Free shower on top of the platform. Then we installed a BestBath custom waffle shower ramp for seamless wheelchair access to the shower.
Before: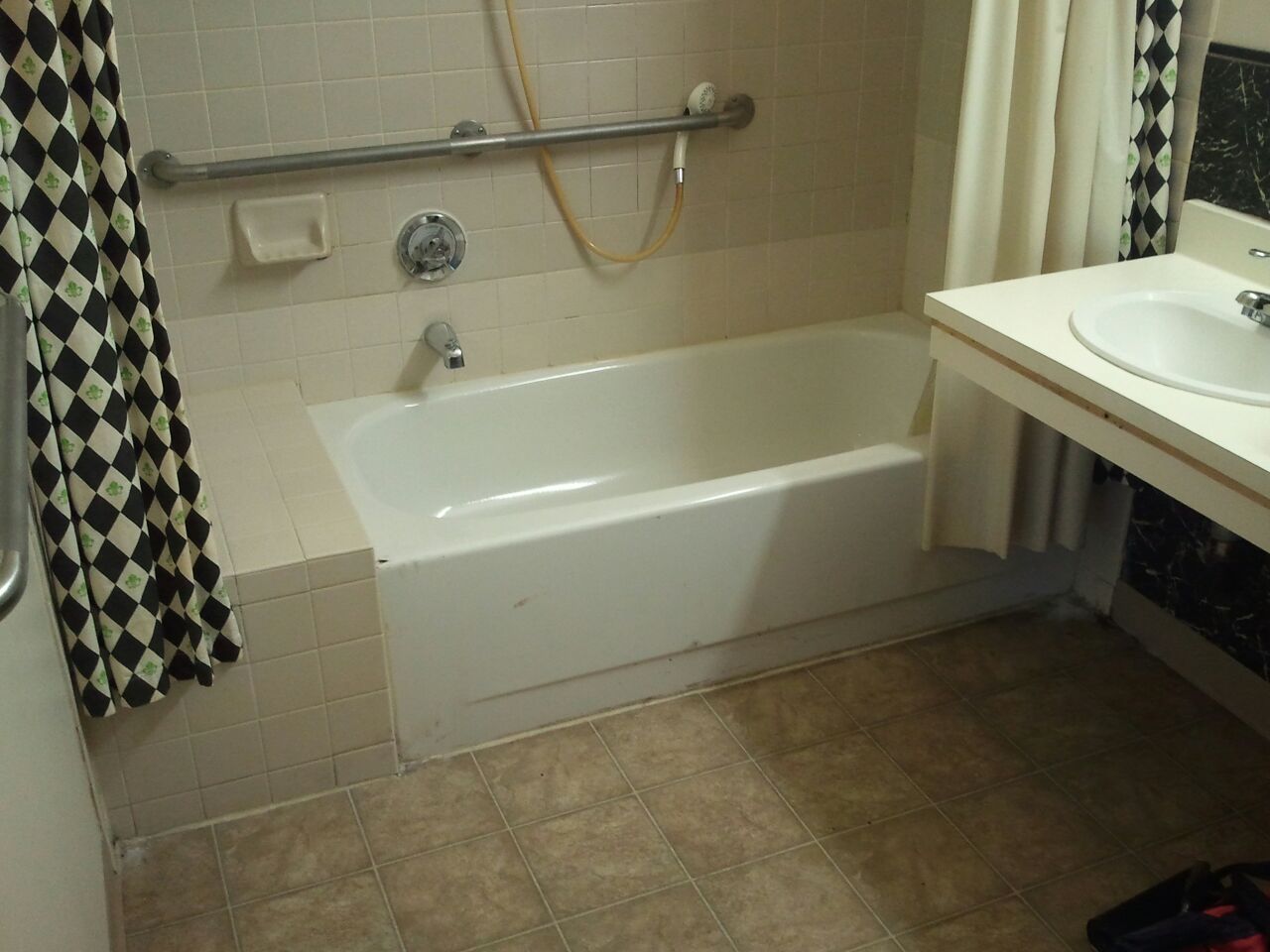 After: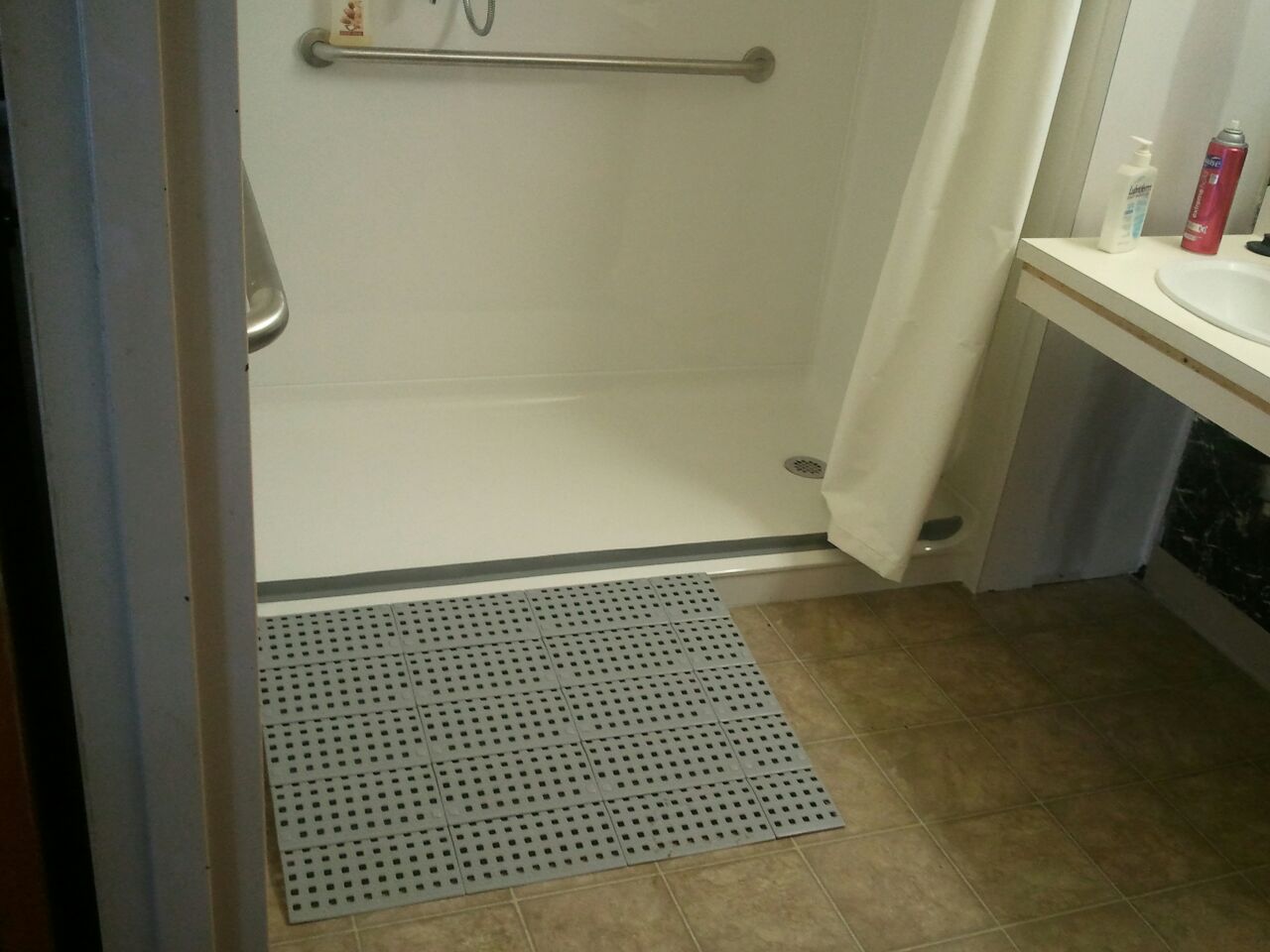 The ramp is made of a perforated heavy-duty plastic that is durable, lightweight and easily cleaned. The ramp can also be removed and stored out of the way when not in use. The solution provided the tenant access to safe, independent bathing and the property manager an accommodation that worked within his budget.
---