One of our customers with Multiple Sclerosis (MS), an unpredictable, often disabling disease of the central nervous system that disrupts the flow of information within the brain and body, had recently moved into a new home.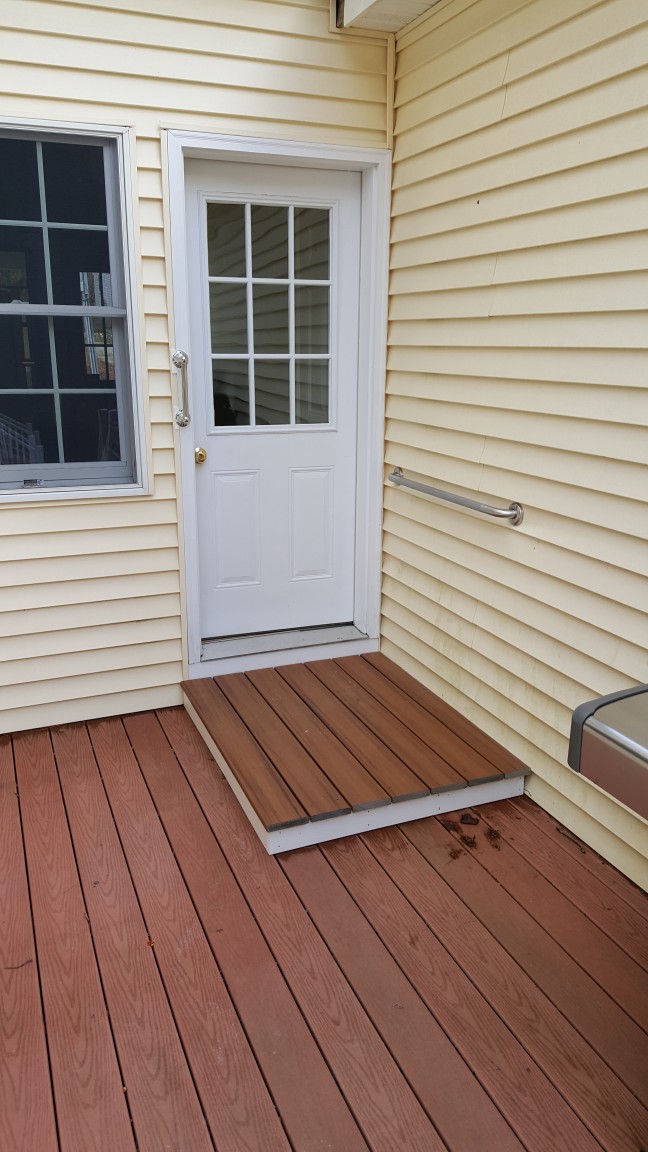 All of the home's external doors were accessed via stairs that were not suitable given the customer's mobility limitations.
The customer initially suggested installing ramps to replace the stairs and provide him safer access to the front and rear doors of the home as well as the garage entrance.
After a full home assessment and an in-depth conversation with the customer it became increasing clear that walking up and down ramps was both uncomfortable and even dangerous for him.
Instead, a decision was reached to build and install custom-built low, wide steps and platforms that he could navigate successfully.
The project took three days to complete. A team of two contractors built several four foot platforms for easier access to the front and back doors of the home.
---