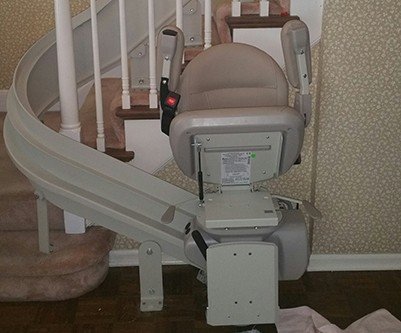 Recently EHLS / Lifeway Chicago had the privilege of installing a curved stairlift into the house of Joe U., a United States Navy WWII veteran.
Joe had an existing straight stair lift, but it was located on a platform that was two steps above his main floor. We worked diligently with the VA to rectify Joe's situation and give him full access to his upstairs bedroom and bathroom.
To learn about his story further, click the link below.
---