Wheelchair Ramps vs. Wheelchair Lifts – Which is Best for Me?
Although wheelchair ramps are still common in many areas, vertical platform lifts (VPLs) have become the primary method of access that many wheelchair users living in densely populated urban areas and cities, rely on for entry and exit from their homes.
Wheelchair Ramps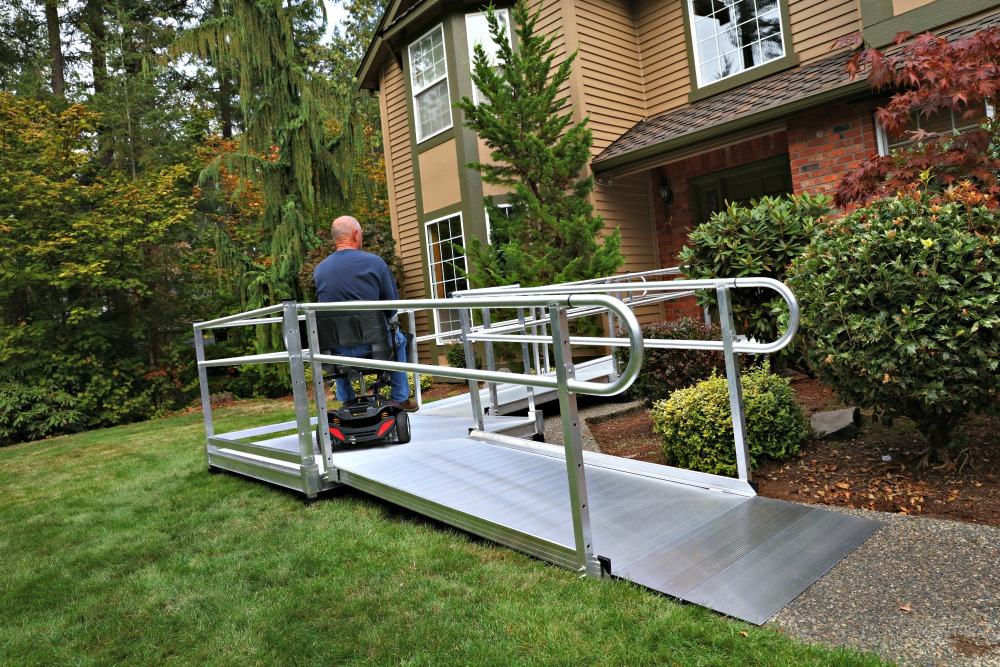 A wheelchair ramp is often the most economical solution when access is limited to a home, church, school or other building. For aluminum wheelchair ramp systems, one foot of ramp is required for every one inch of rise. As a result, there is oftentimes not enough room to install a code compliant wheelchair ramp due to limited space in the front or backyard. For example, a house with seven steps usually requires a wheelchair ramp that is around 50 feet long, not including a platform(s) that would be required where the ramp makes a turn.
Wheelchair Lifts
A vertical platform wheelchair lift only requires around a 5' x 5' area. Because of its compact size, it is rapidly becoming the modification of choice for many wheelchair users—especially in cities where most homes do not have enough space to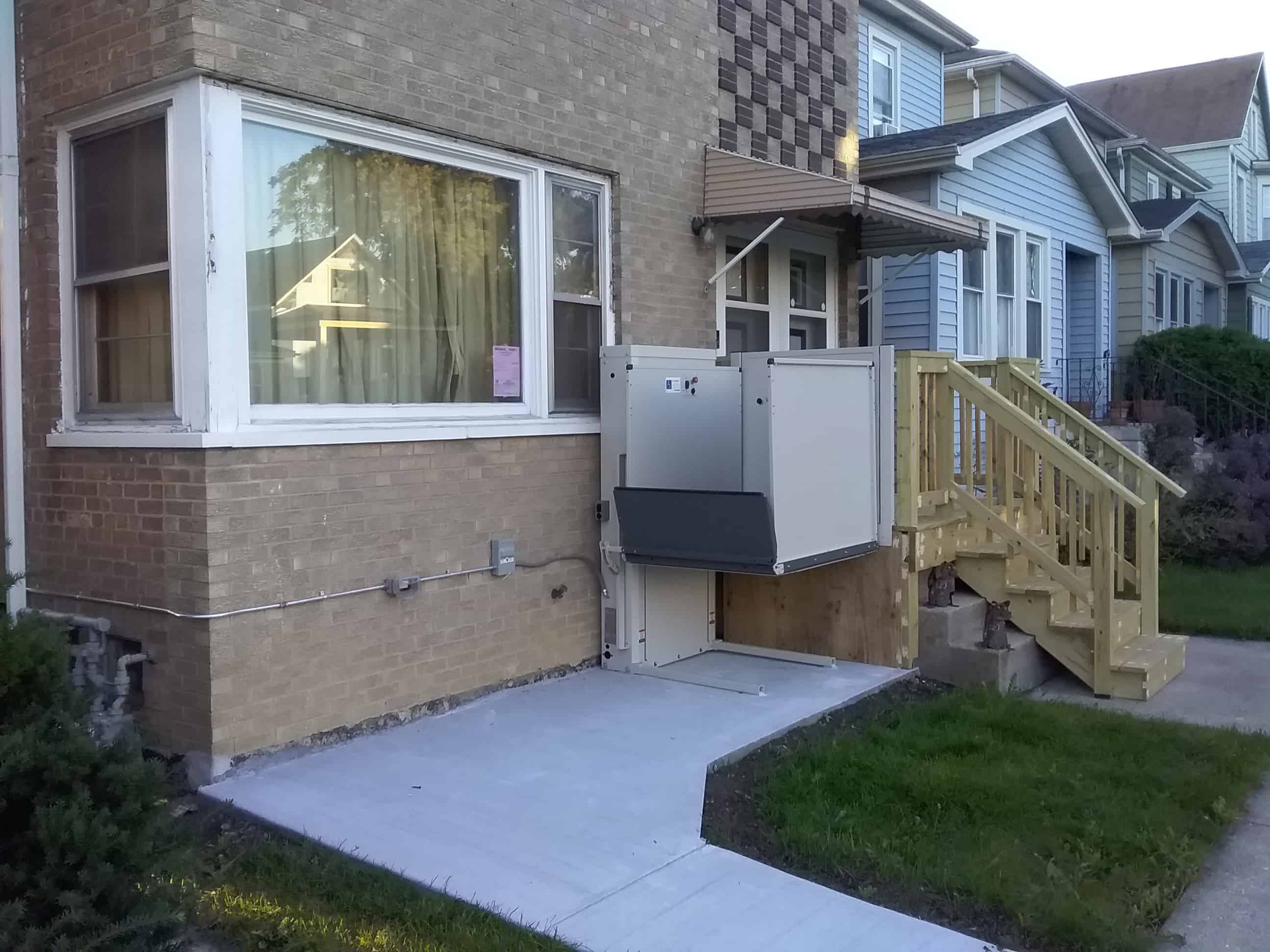 accommodate a ramp.
Wheelchair lifts are typically installed at the front porch of a house or the back porch area, which is why these types of lifts are often referred to as "porch lifts". The lift typically rests on a concrete pad and has a lifting height of up to 14', which is usually enough for the first-floor level and most second-floor levels.
Often, at the upper level that the lift rises up to, a wood platform is installed over the existing porch. The surface of that wood platform is made flush with the interior floor height so that a wheelchair user does not have to navigate that final step into the house or struggle up a wedge ramp at the door.
Installing a Wheelchair Lift or Ramp in a Garage
Many times, an accessible solution is more accommodating in a garage rather than in the back or front yard. Both a ramp and a lift are possible solutions, but we most often recommend wheelchair lifts because of space limitations. A ramp might take up enough room so that a car can no longer park in that space. A vertical platform lift, however, takes up a relatively small amount of small space, giving you room to still be able to park a car or keep the garbage can nearby. Another advantage of installing a lift in a garage is primarily that the user is protected from adverse weather when using the lift. No more struggling in or out of a car in the snow or rain!
Vertical platform lifts are very versatile pieces of equipment that are becoming more and more common as they provide independence and allow a person to enter his or her home easily and with dignity. The size of lift allows more natural space to a yard and is easy to remove in the event a person moves or it is no longer needed. While both solutions are safe and easy to use, a lift is more often recommended when space is limited, and a ramp is best when the budget is a concern and space is not a concern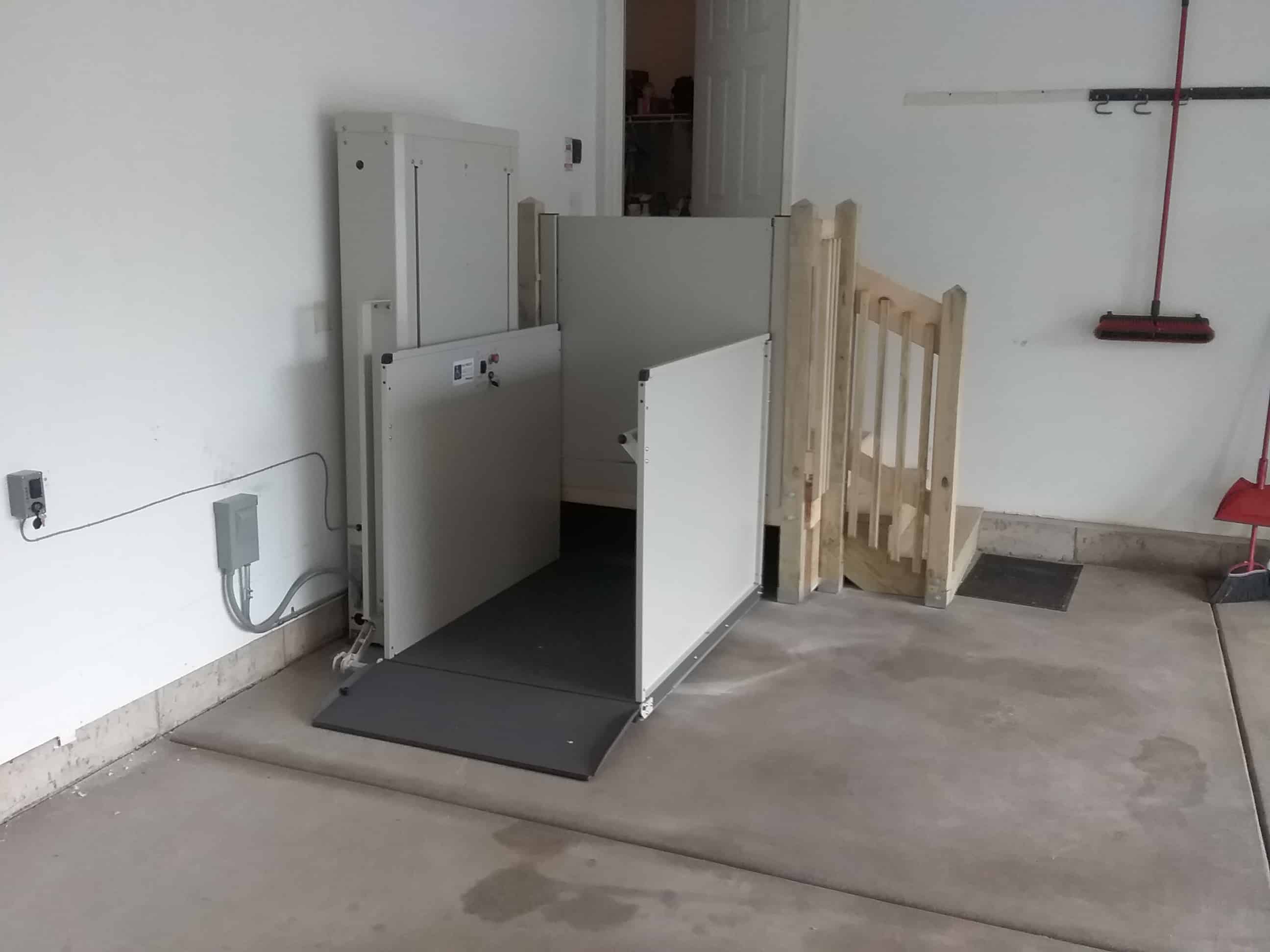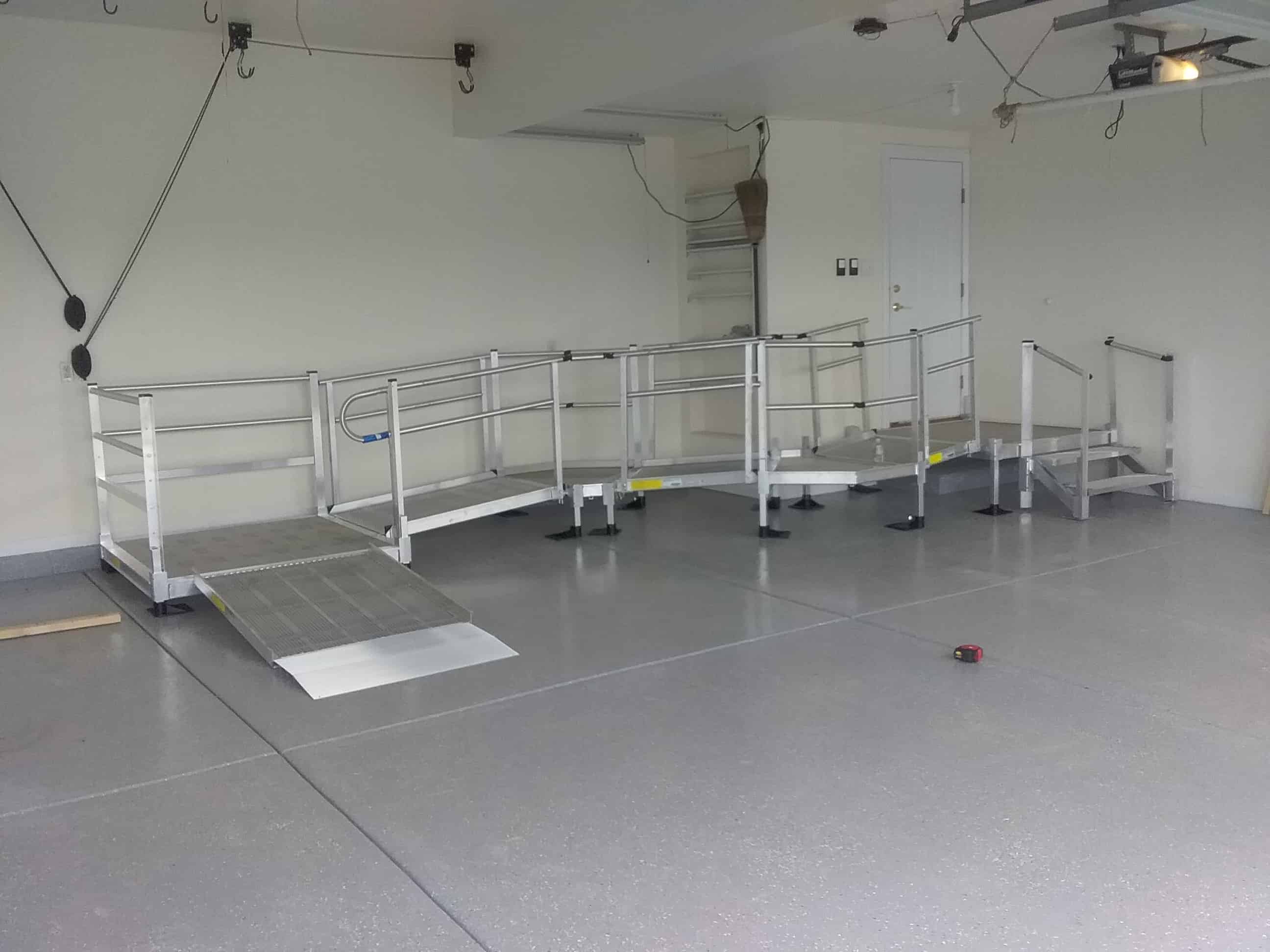 If you or a loved one is in need of accessible solution to get in and out of your home, please call us at (856) 243-7417 today. One of our local experts can do a FREE assessment at your home to help you better determine if a ramp or lift is the best solution.
Before making a purchase decision, check out our wheelchair ramp reviews from verified Lifeway Mobility customers. Lifeway is rated 4.8/5 with over 4,000 reviews across Google & Trust Pilot
---