Disabled Renters' Rights in California for 2022
Posted on
If you have a disability, it's important that you understand disabled renters' rights.

Disabled renters' rights protect disabled people from discriminatory landlords and homeowners. These laws apply whether you are applying for a lease or currently renting property. The more you understand your rights, the better. In this article, we're taking a closer look at disabled renters' rights so you know where to draw the line.
Disabled Renters' Rights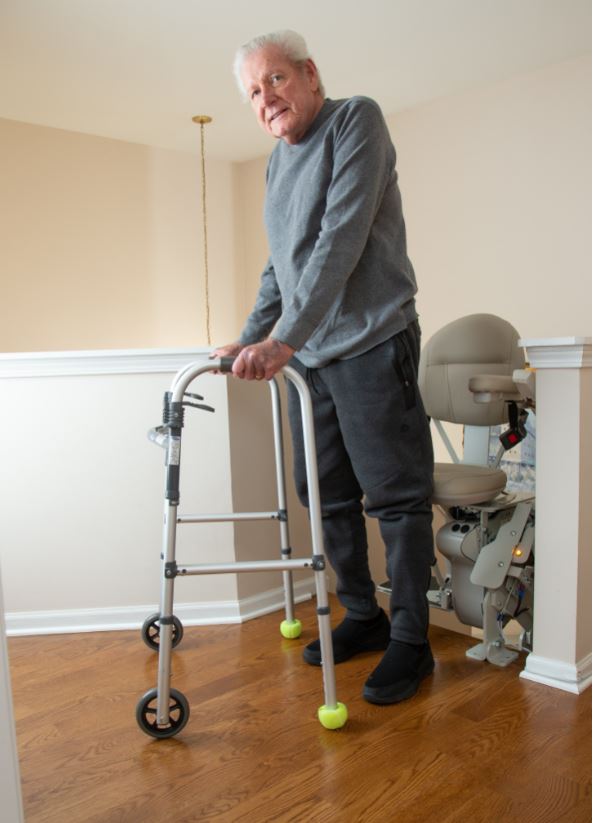 One in four Americans has some type of disability. The most common disabilities relate to mobility. These types of disabilities impact our ability to age in place in the comfort of our own homes. Federal law protects people with disabilities from discrimination.
Whether you're applying for a rental unit or you need to make changes to the property, like adding a stair lift, you need to know your rights. Here's what you need to know about disabled renters' rights in 2020.
Examples of Disabled Renters' Rights
The following examples illustrate how disabled renters' rights protect people with disabilities. People with disabilities have the same rights as everyone else. Landlords cannot ask us discriminatory questions or inquire about our medical history. In other words, disabilities should not be a factor in a landlord's decision. Below are 5 examples of disabled renters' rights/
1. Landlords Cannot Ask Discriminatory Questions
Landlords cannot ask about the severity of a disability. Furthermore, a landlord cannot request your medical records. The law requires landlords to treat every applicant and tenant the same. If you use a wheelchair, a landlord must show you the apartments or units available, even if they're on the top floor. The landlord or homeowner should not make assumptions.
2. Mental Health Cannot Be a Factor
Landlords cannot make decisions based on mental illness alone. They must make their final decision based on other factors. These factors may include your financial history and behavior as a tenant. A history of property destruction or social disturbances may impact a landlord's decision. Landlords must also consider your financial status rather than your mental health. They want proof the disabled tenant can afford to pay rent on time each month.
3. Landlords Must Accommodate Reasonable Requests
Landlords must accommodate renters who ask for "reasonable" modifications at their own expense. For instance, if there is no handicap parking at the housing complex, landlords must add it. If the request is unreasonable, they do not have to provide it.
For example, a landlord can deny the request to install a stair lift if you are able to use the stairs. Landlords have rights of their own. Their rights are in place to protect them from tenants who may want to take advantage of them. Reasonable requests will not impair the landlord's ability to operate their business.
4. Disabled Renters Can Make Modifications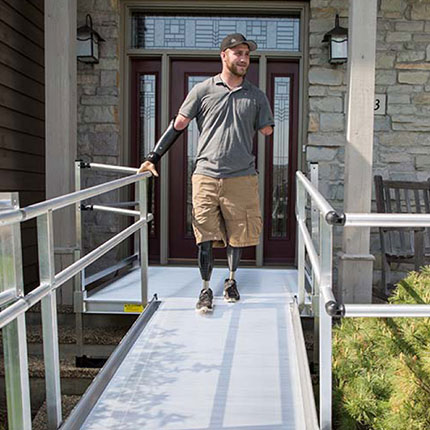 If the disabled tenant can afford it, the landlord must allow home modifications. Home modifications must be reasonable as well. They must not harm the property in a way that prevents it from being rentable in the future. Tenants must also make sure the rental continues to be a safe space. This is why it's important to consult a home modification professional.
Landlords may request you remove any home modification when you leave the property. If you do make changes to the property, the landlord may ask you to restore it to its original form. This is one of the many reasons people opt for a stair lift rental, as they are not permanent installations.
5. Disabled Renters Can Apply for Funding
Housing and Urban Development (HUD) allows you to apply for funding. This program may provide renters funding to cover the cost of renting property. In some cases, renters may receive enough to cover the entire rental cost.
Landlords do not have to accept funding through HUD. They, too, must apply to provide housing. If approved, they can adjust their rent to accommodate a lower rate. When applying for funding, landlords have the right to ask for proof of a tenant's disability.
What's Considered a Disability?
A disability is an impairment that limits one or more major life activities. This applies if you have a disability that impacts your mobility, hearing, or vision. People with severe mental health conditions also qualify for disabled renters' rights. Severe mental health conditions include anxiety, depression, and PTSD. Other conditions that qualify include HIV, AIDS, and developmental disabilities.
The Bottom Line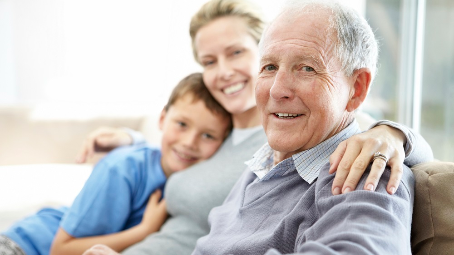 If you have a disability of any kind, it's important that you're aware of disabled renters' rights. These protect you from discrimination. You have the right to age in place and enjoy an independent life in the comfort of your own home.
If you're interested in learning more about home modification, contact Lifeway Mobility / Gamburd today. We provide a wide range of solutions, including wheelchair ramps and safety equipment.
---