Lifeway Mobility San Diego Showroom
Serving all of San Diego County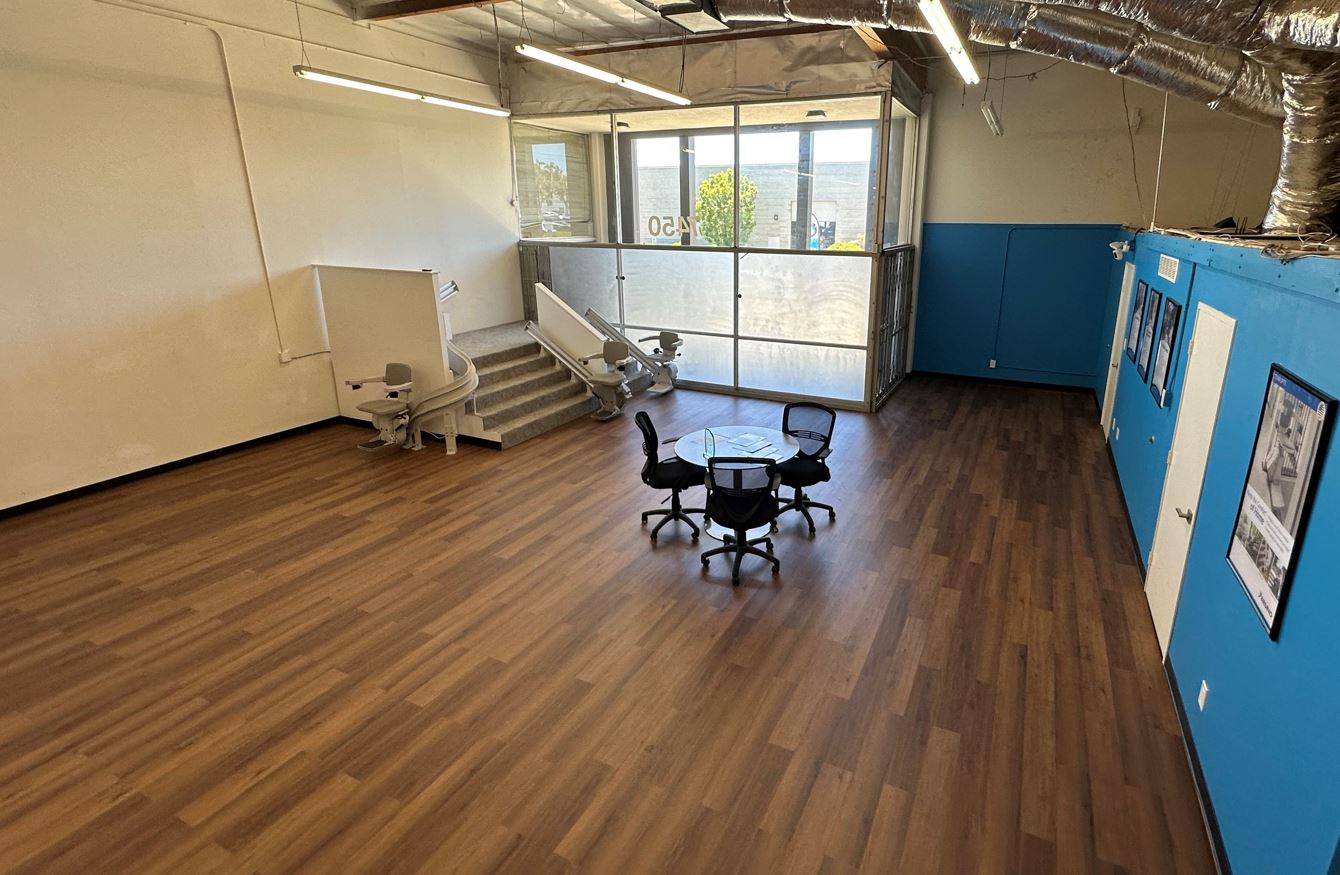 Want to see Lifeway Mobility's mobility solutions in action? Our NEW showroom in San Diego, CA gives those living in San Diego County an opportunity to test ride and/or experience our product offerings in-person and speak to one of our local accessibility experts about their mobility needs.
Location & Hours
Showroom Location:
7450 Ronson Rd
San Diego, CA 92111
Phone: (858) 290-3525
Showroom Hours:
M-F, 8:00 am – 5:00 pm
Please call ahead for assistance.
Test Ride a Stairlift in Our San Diego Showroom
Lifeway Mobility's showroom in San Diego is conveniently located just east of interstate 805 & west of CA state route 163, between Clairemont Mesa Blvd and Balboa Ave. There are three operational Bruno stair lifts on site that you can test ride, include two straight stairlifts and one custom curved stair lift. At the top landing of the stairs in our showroom is a folding rail for you to see how that option works if it's needed your your home.
There is also a demo aluminum wheelchair ramp with basic handrails for you to get a feel of the surface and idea of how one would look outside of your home.
Please call ahead (858) 290-3525 to schedule an appointment so that we can ensure someone is available to assist you in the showroom.
---