About Lifeway Southern New England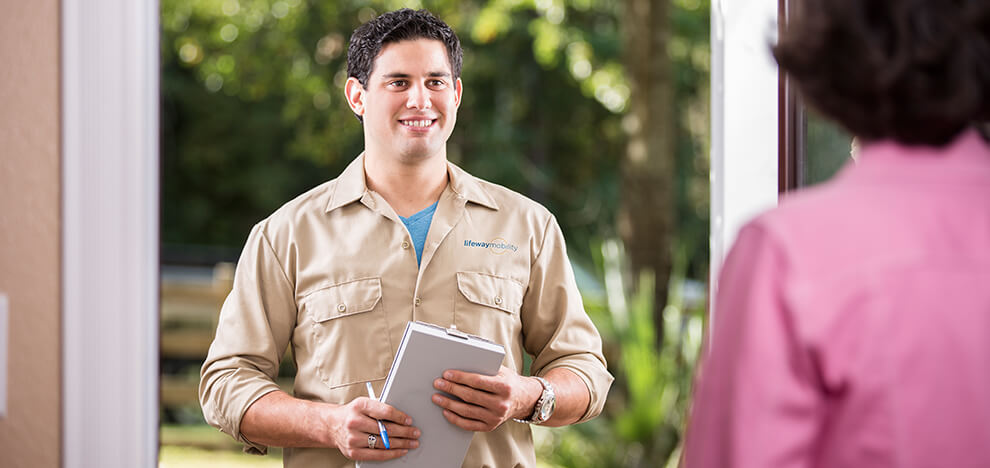 Lifeway Mobility Southern New England, your local experts in accessibility solutions, provide a wide variety of ramps, stair lifts, wheelchair lifts, home elevators, transfer aids, and bath safety solutions to individuals and businesses in Connecticut, Massachusetts, Rhode Island, and Southern New Hampshire.
We Offer
Free home evaluations and consultation
Professional installation by our very own factory-trained & certified technicians
Quality products that are made in the U.S.A.
Local funding resource assistance and payment options
Our Mission
Our number one goal and priority at Lifeway Mobility is to first understand our customers' needs, and then to identify the appropriate products and solutions that will meet those specific needs. We don't approach our business with the aim to sell products, but rather to understand the holistic needs of the customer and provide recommendations to improve mobility, comfort, independence, and quality of life.
Our Local History
Our business was initially founded in September 2005 by a team with many years of experience in the industry. After an acquisition and re-branding, the name of the business officially changed to Lifeway Mobility in September 2015.
With multiple locations across Southern New England, we are your trusted source for accessibility solutions. We have three locations in the Southern New England region, all of which have a fully equipped showroom where customers can see, touch, feel, and test-ride our products and speak to a Lifeway accessibility expert about their mobility needs. Two of our offices/showrooms are located in Connecticut and the other is in Massachusetts.
Visit our Locations page to see our coverage area across the United States.
---