About Lifeway Mobility Indianapolis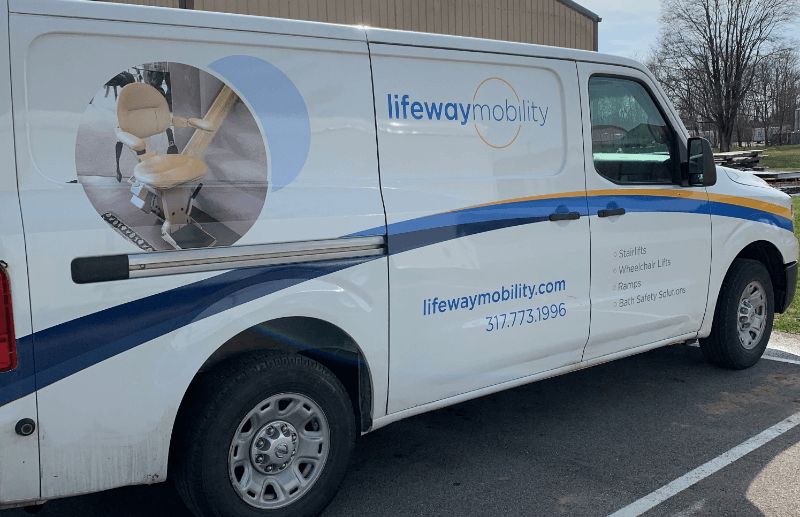 Lifeway Mobility Indianapolis is an accessibility solutions company that provides a wide variety of ramps, stair lifts, wheelchair lifts, transfer aids, and bath safety solutions to individuals and businesses throughout the state of Indiana.
We Offer
Free assessments and consultation
Professional installation by factory-trained, certified technicians
Quality products that are made in the U.S.A.
Funding resource assistance and payment options
Our Local Company History
Lifeway Indianapolis, formerly Home Safe Homes, is an Indianapolis, Indiana-based provider of custom home modifications and mobility equipment. Our local office location was originally founded in 2001 with the goal of preventing home accidents and injuries by providing education, quality products, and professional installation.
As a Certified Aging-in-Place Specialist company Lifeway Indianapolis installs accessibility products such as stair lifts, wheelchair ramps and lifts, ceiling lifts, and bathroom safety solutions.
Please contact our office, which is located in Indianapolis, Indiana, if you are interested a free, no obligation home evaluation. We proudly serve central Indiana!
Our Mission
At Lifeway Mobility, our primary goal is to understand the accessibility needs of our customers and their caregivers, then to identify the appropriate products and services that will meet those needs. We don't approach our business with the aim to sell products, but rather to understand the holistic needs of the customer and provide recommendations to improve mobility, comfort, independence, and quality of life.
---