About Accessible Bathrooms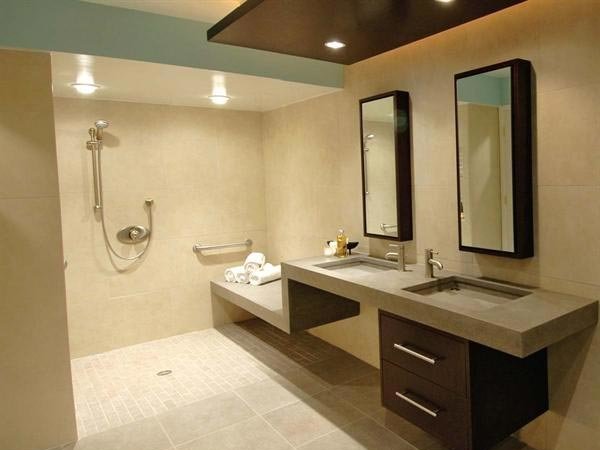 Everyone deserves a safe and comfortable bathing experience. Lifeway Mobility offers a complete line of high-quality showers and tubs as well as bathing accessories. We have full shower packages ready to ship, and several options to make an existing tub or shower accessible.
Accessible Bathrooms Make Your Life Easier: Regardless of the disability, the bathroom almost always creates a challenge and it is very difficult to feel at home if you don't have safe and convenient access to a bathroom.
Customized: By definition, modifying a bathroom is very personal—based on needs, preferences and the space available. Lifeway' years of experience have taken us beyond just installing equipment and taught us what actually works. The modifications we make are based on the needs of the client and caregiver.
Attractive: Accessibility doesn't mean institutional. An accessible bath can be beautiful and as luxurious as you imagine. While an accessible bath modification must create safe and secure transfers, there isn't any reason that it can't be finished with beautiful tile, accents and a stylish sink.
Safety: True accessibility is mostly focused on creating the space for safe and secure transfers and creating a flow to safely use the bath area. Safety may be as simple as some strategically located grab bars for balance or it may require a full bath remodel. Lifeway can help you in determining the right answer.
Why an Accessible Bathroom: A barrier-free bathroom design accommodates someone with a disability. Barrier-free bathrooms offer a safe solution for people who have reduced balance and mobility. As most bathrooms are shared, accessible designs must address everyone's needs.