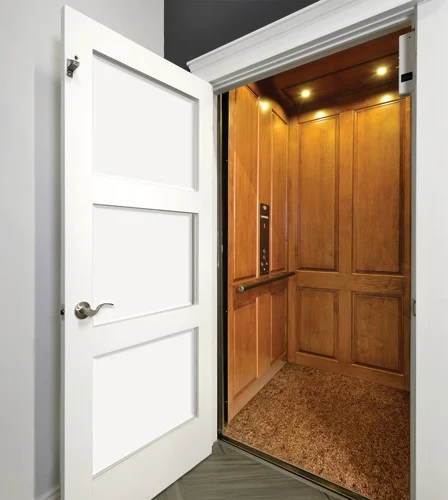 Elevator Resources
Is a residential elevator a feasible solution for your home? While this is typically a larger and more expensive renovation, home elevators can be a surprisingly affordable way to downsize or to stay in your own home. Learn more about space requirements, costs, and available options.
Featured FAQs
Are residential elevators safe?
Yes, residential elevators are safe to ride. Residential elevators are built to meet very stringent safety standards as put forth by the ASME (American Society of Mechanical Engineers). Additionally, the elevator must meet state and local codes and inspections.
Fact: You are less likely to get injured in an elevator than climbing a set of stairs!
Can an elevator be added to my current home, or can it only be added to a new home?
Yes, an elevator can be added to a home that has already been built. Lifeway Mobility provides the services of an architect, contractor, and years of elevator experience. We can help you find the best location in your home for the elevator to help you save some money and seamlessly fit with the design of your home.
Can I have an elevator with doors that slide like those on commercial elevators?
Yes, you can purchase automatic sliding doors that closely resemble a commercial elevator, but please know that these are an "upgrade" door option, which means that they add an additional fee to the total cost of the elevator.
As described above, home elevators look very similar to your average commercial elevator. However, that does not mean that they have all of the same features and functions. Commercial elevators are equipped with automatic sliding doors, while residential elevators usually come with standard swing doors.
View All