About Lifeway Mobility Columbus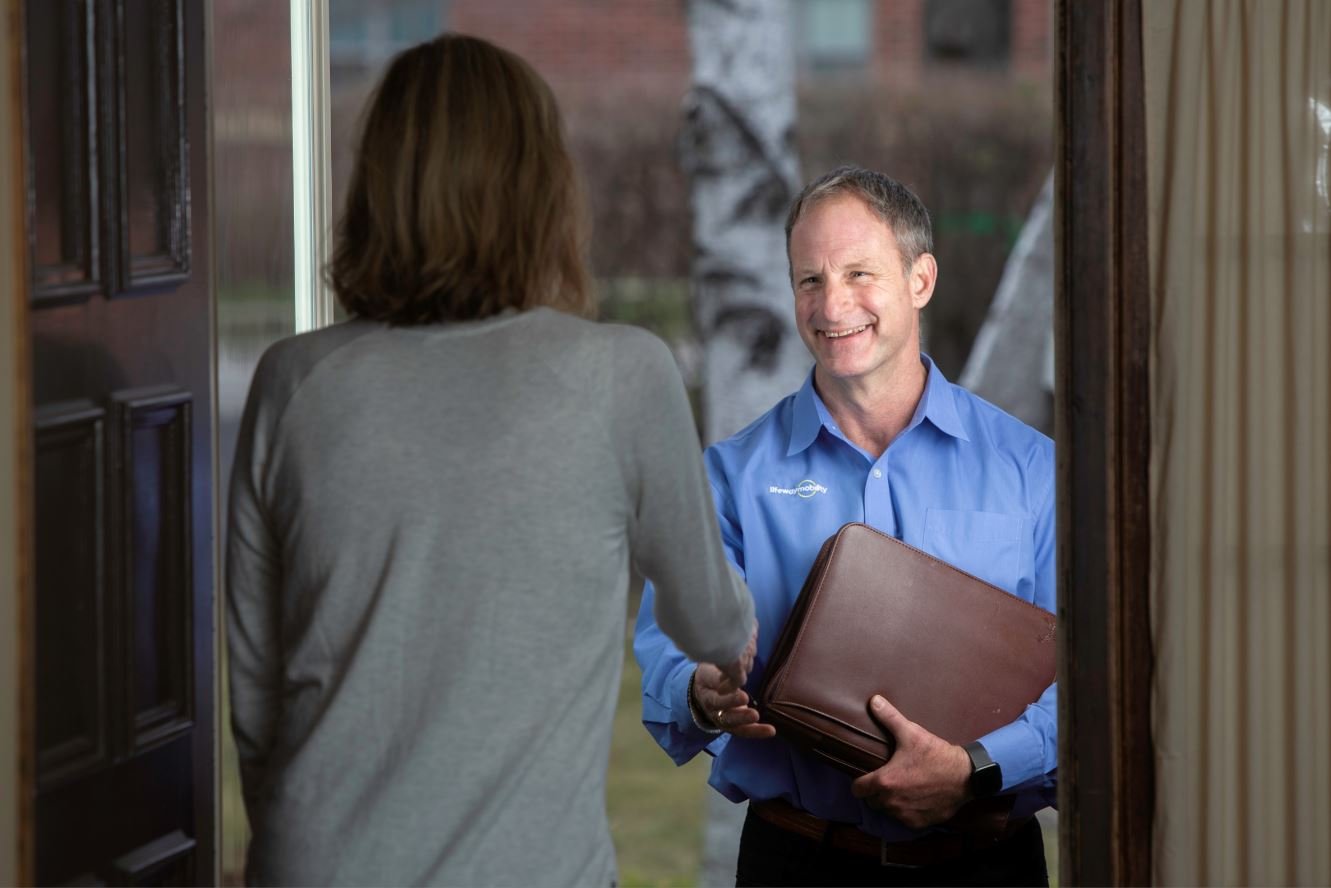 Lifeway Mobility is an accessibility solutions company that provides a wide variety of wheelchair ramps, stair lifts, wheelchair lifts, transfer aids, home elevators, and bath safety solutions to individuals and businesses in California, Colorado, Connecticut, Delaware, Illinois, Indiana, Kansas, Maryland, Massachusetts, Minnesota, Missouri, New Jersey, North Carolina, Ohio, Oklahoma, Pennsylvania, Rhode Island, southern New Hampshire, South Carolina, Texas, Utah, Virginia, West Virginia, Wisconsin, and Wyoming.
We Offer
Free assessments and consultation
Professional installation by certified technicians
Quality products that are made in the U.S.A.
Funding resource assistance and payment options
Company History
Our business was initially founded in September 2005 by a team with many years of experience in the industry. After an acquisition and rebranding, the name of the business officially changed to Lifeway Mobility in September 2015.
Since 2017, Lifeway Mobility has acquired additional locations in California, Colorado, Illinois, Indiana, Kansas, Massachusetts, Minnesota, and Pennsylvania, Texas, Utah, and Wyoming and has opened new locations in California, Kansas, Maryland, New Jersey, North Carolina, Ohio, Pennsylvania, and South Carolina. Some of our locations have showrooms that customers can visit and view a wide variety of accessibility equipment. Visit our Locations page to learn more.
We're a Bruno Diamond Dealer, offering products and solutions from Bruno, Best Bath, CleanCut, EZ-ACCESS, Handicare, HealthCraft, and Savaria.
Our Mission
At Lifeway Mobility, our primary goal is to understand the accessibility needs of our customers and their caregivers, then to identify the appropriate products and services that will meet those needs. We don't approach our business with the aim to sell products, but rather to understand the holistic needs of the customer and provide recommendations to improve mobility, comfort, independence, and quality of life.
Our Core Values
Put People First
Customers: We put our customers first by taking the time to understand their needs and then providing the best solutions
Team Members: We value team over individual
Be Accountable
Own It: We do what we say we are going to do
Fix it:

We face challenges head on -- when we see a problem, we solve it
Do Well While Doing Good
Deliver Results: We go above and beyond to deliver results and provide great service to our customers, our communities, and each other.
Achieve Excellence: We set high expectations and make them happen.
---