Stair Lifts in Blue Ash, OH
Lifeway Mobility offers stair lifts in Blue Ash to help residents stay safe and independent in the home they love. Rental and used options are available for straight stair lifts, as well as monthly payment options.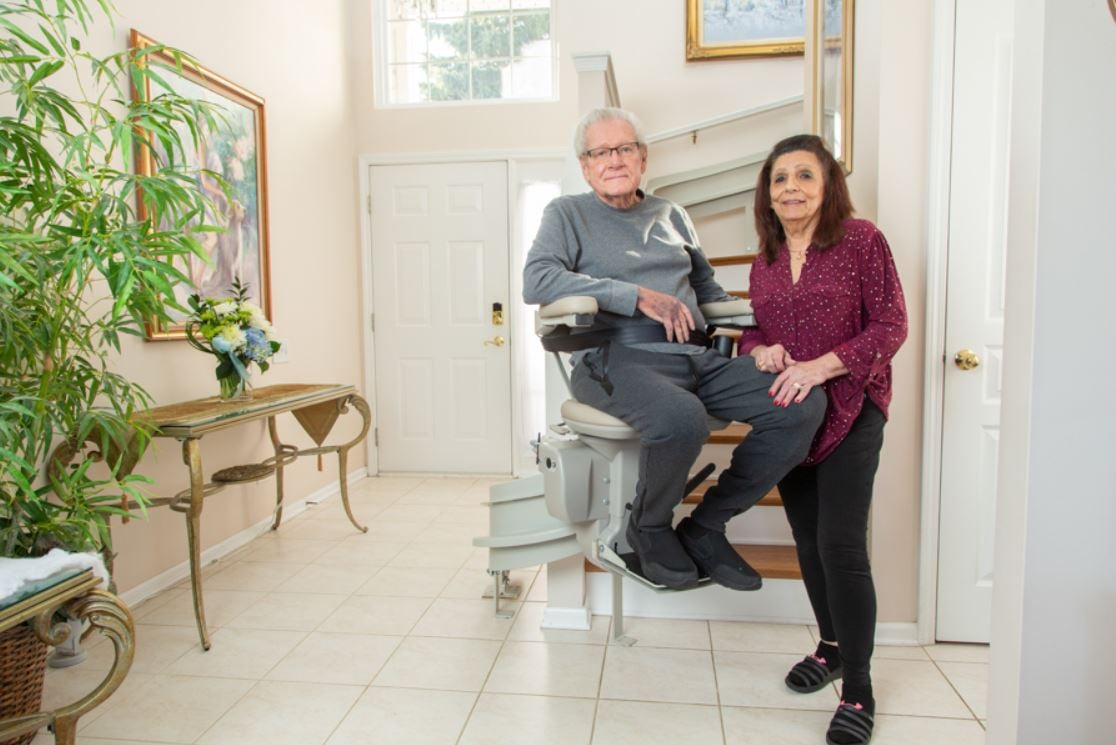 Local Community
Lifeway Mobility is proud to be able to serve the city of Blue Ash and the surrounding areas. We take pride in making homes, schools, churches, and business in our local community safe and accessible for everyone.
Blue Ash, OH, a suburb of Cincinnati, is well known for its top ranked Sycamore Community Schools and ranks third in Ohio for amenities. The city is home to the annual summer festival events, "Red, White & Blue Ash", and the "Taste of Blue Ash", both of which are held around the 4th of July. It is also home to Summit Park, which is a brand-new 130 acre park with many restaurants, a performance pavilion, ice skating rink, and many other recreational facilities.
Accessibility Solutions for Blue Ash Residents
In addition to stair lifts, Lifeway Mobility offers wheelchair ramps, and a variety of transfer aid solutions. Many local residents prefer to remain in their home as they age and any of those solutions can help make that a possibility. Sometimes a short-term solution is needed—and in those cases, we have rental or used stair lift and ramp options available.
Service After Installation
Not only are we a dealer for the best home accessibility equipment in the market, but we also service everything we sell after installation. We stand behind our work and will be there if your lift needs service.
Please call us at (513) 214-2315 to schedule a free in-home assessment!