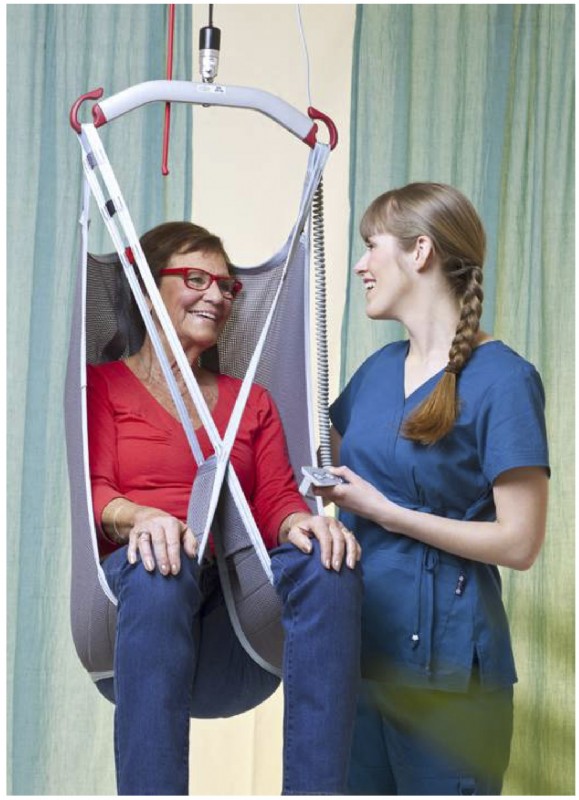 Ceiling Lifts
Molift Fixed Ceiling Systems
The Molift Rail System is a cost-effective solution for hospitals, institutions, nursing and private homes. It is easily integrated and is aesthetically adjusted to the design and architecture of the room.
Lifeway is an authorized dealer and a certified installer of the MoLift Rail System. This flexible ceiling hoist system is the optimal solution to assist caregivers and solve all hoisting needs for disabled persons.
Configurations
The extremely flexible Molift ceiling hoist system is built in three main configurations as well as a freestanding configuration.
Single Rail System
Straight rail and/or curve rails give a simple and effective patient transfer for the most common lifting situations such as bed-to-wheelchair.
Traverse Rail System
The most flexible solution which covers the whole lifting area independent of refurnish or equipment changes in the room.
Room-to-Room Transfer
When transfer is needed from one room to another or from one rail system to the next, Molift can provide room-to-room function (climbing), switch systems, or continuing rail systems through doorways, etc.
Caregiver Health Matters
Lifeway Mobility is proud to work with Molift to supply equipment that facilitates moving and handling and reduces the need for heavy manual handling/lifting.
Molift products are designed to give patients a better life while providing caregivers the best support and optimum environment at work or at home. Molift creates solutions that improve the quality of life for caregivers—leading to healthier caregivers with more energy to provide attention, love, and care.
As an authorized Molift dealer, we have one mission: To give caregivers better health.
---