Why You Should Choose a Licensed Installer for Your Stairlift
Posted on by Eric Rubel
If you've been searching online for a home stair lift, you may have noticed that pricing can vary across different websites. If so, may be asking yourself why one provider is willing to install a new straight rail stair lift for one price and others are $1,000-$2,000 higher in price.
The answer to this question usually comes down to the following factors
Qualifications of the stair lift installer
Quality of the stairlift & upgrade options
Warranties & service coverage
Configuration of the staircase
While all of the above factors can play a part in the difference in stairlift prices listed online, we're going to focus on how choosing a stair lift from a company that offers professional installation by trained and license installers is well worth it.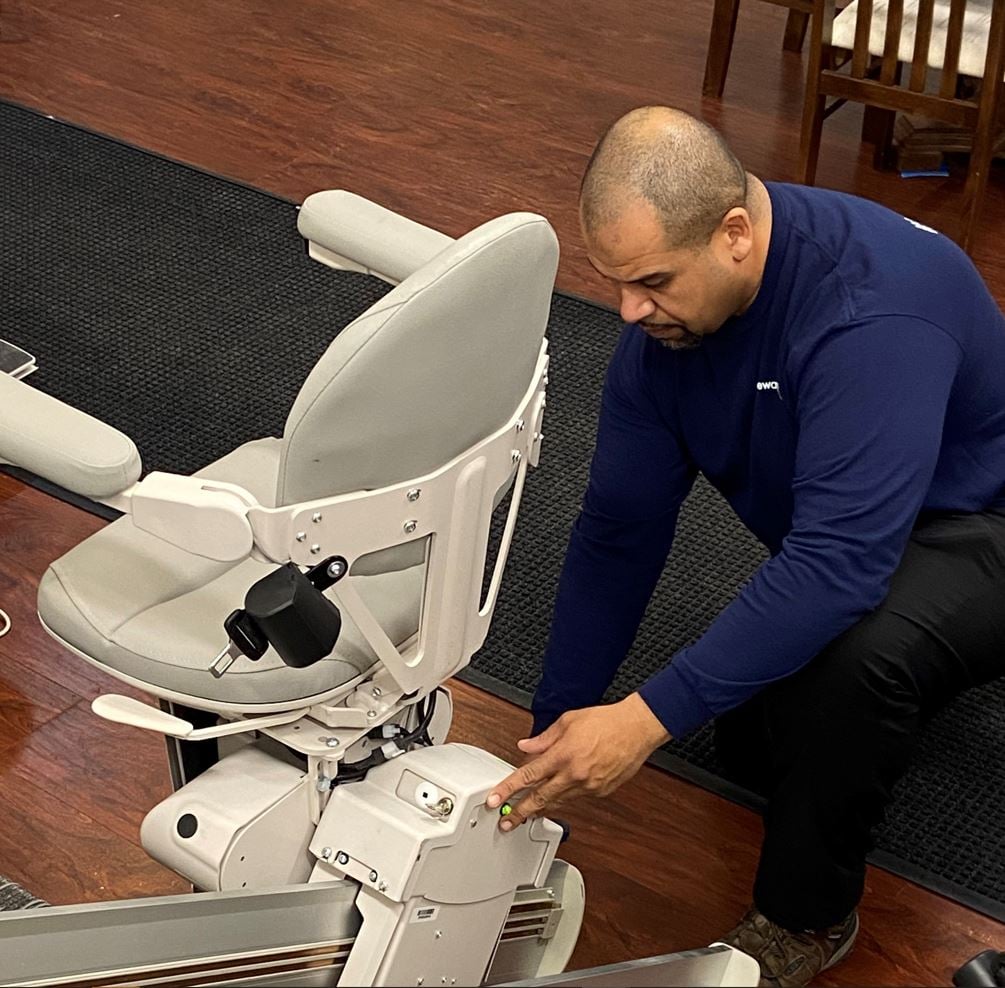 Licensed Stair Lift Installation vs DIY
Many of the stair lifts advertised online are sold by companies without local installers of their own. They often have a network of handymen throughout the country that subcontract to handle their installations. Some websites may even market "DIY installation". While these handymen may be able to get the job done, it is recommended by most stair lift manufacturers that you use a licensed and authorized local dealer to install your stair lift. They also recommend that you DO NOT install a stair lift yourself.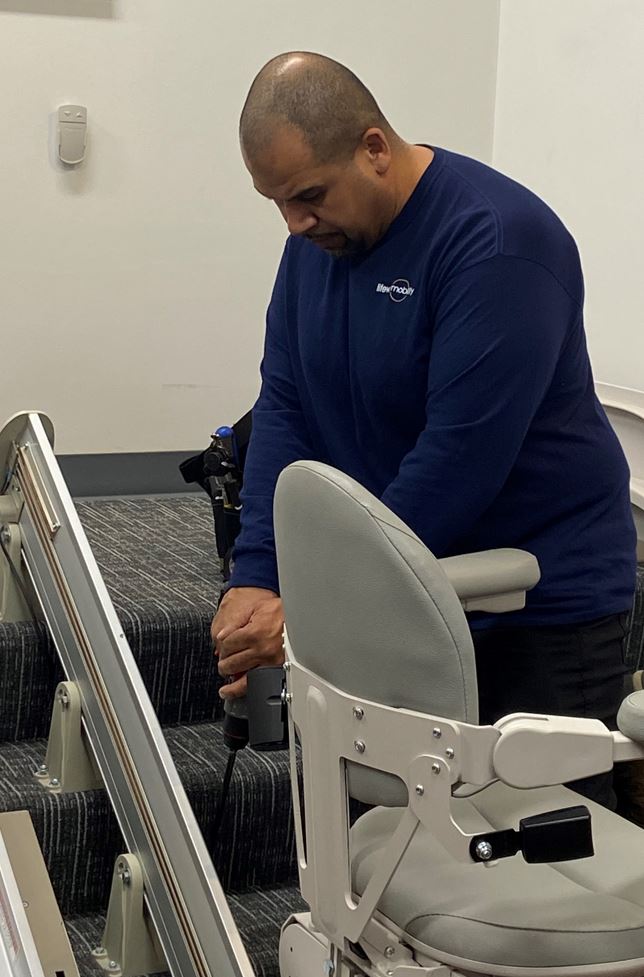 There are several reasons for these recommendations:
A stair lift is a sophisticated piece of mechanical and electrical equipment. If installed incorrectly, it can be potentially hazardous to the user and damage the stair lift unit.
Some states, such as Connecticut, Minnesota, and Rhode Island, require that a stair lift installer be licensed by the state. Most (but not all) authorized dealers will hold the required state licenses.
Many states require a permit and inspection for residential stair lifts and a licensed dealer is likely to be familiar with these regulations.
Authorized dealers typically receive factory training and certification for the stair lift being installed in your home.
Licensed and authorized dealers will provide reliable service and maintenance to their customers after installation. Often, handymen or subcontracted installers will not offer service after the installation is complete and labor is not typically covered under manufacturer warranties.
Lifeway is a Licensed & Authorized Stair Lift Installer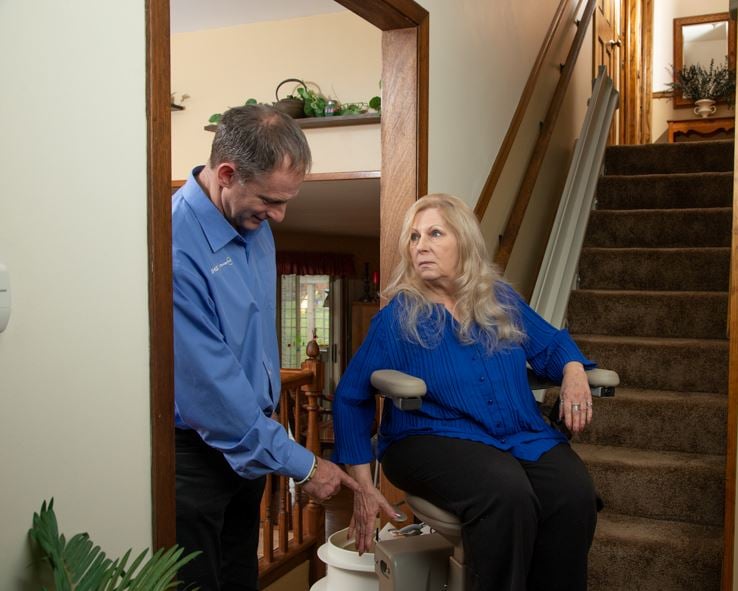 Lifeway Mobility is a licensed and authorized stair lift dealer for Bruno and several other stair lift manufacturers. All of the stair lifts we provide are professionally installed by our very own trained and certified technicians and come with warranty coverage. After the installation is complete, our technicians take the time to demonstrate how to operate the unit before leaving your home.
Our local teams also offer service after installation, so you'll always have someone to call if you ever run into any issues with your stair lift.
Custom-Curved Stair Lift Installations
It is especially important to use an authorized provider when installing a curved rail stair lift. The rail for a curved stair lift is custom-made to fit your staircase and it is important to get precise measurements and installation from a factory-trained provider.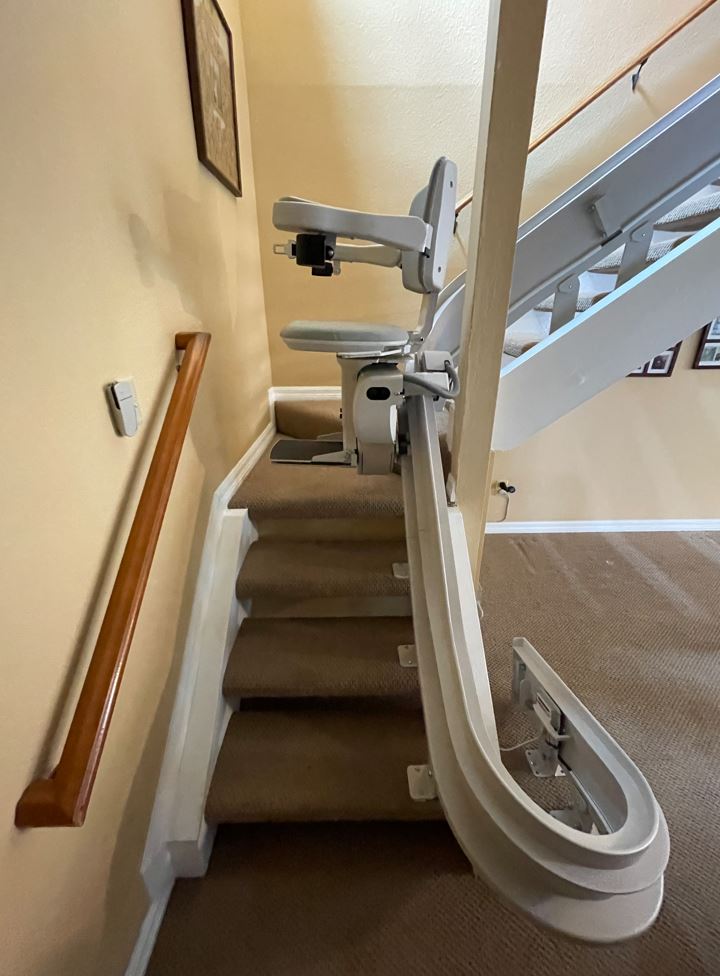 Final Thoughts
While a straight stair lift may seem like a simple installation compared to other types of accessibility equipment (vertical platform wheelchair lifts, home elevators, overhead ceiling lifts, etc.), it is still wise to use an experienced and licensed provider. While the cost may be slightly more than some online retailers, the safety, reassurance, quality and value of using an expert with the proper training and certifications is well worth it.
Contact Lifeway Mobility to set up a free consultation today!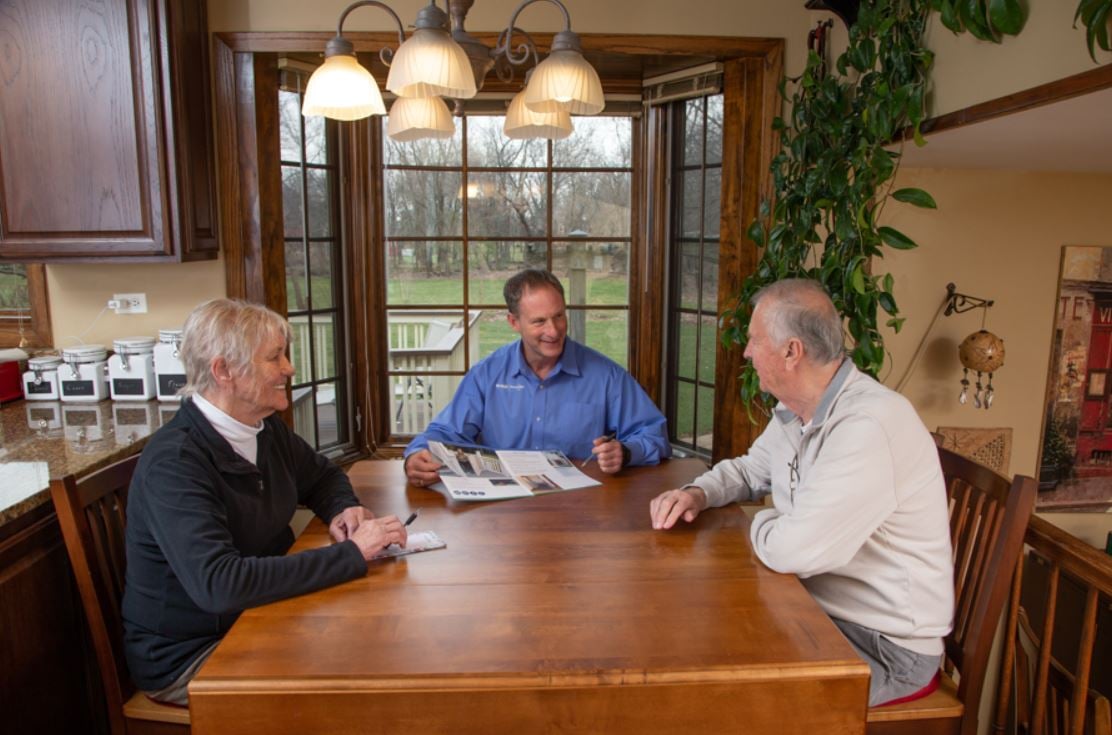 Additional Stairlift Resources
---