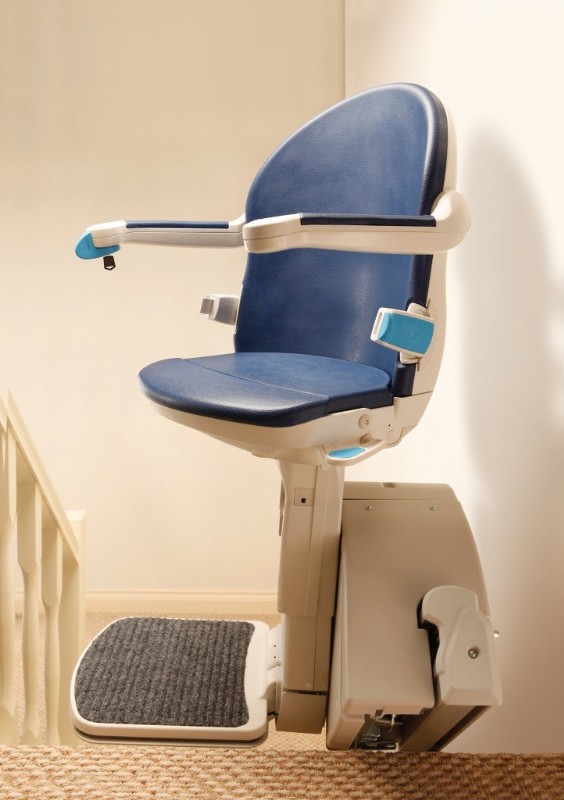 Straight Stair Lifts
Handicare 1000 Straight Stair Lift
When the Handicare 1000 was designed, they considered not just how safe, easy and comfortable it would be to use, but it's the design and aesthetics. Thanks to extensive consultation with leading healthcare specialists, the Handicare 1000 stair lift continues to exceed expectations.
With its great looks, and large number of standard features and options the Handicare 1000 is one of the finest straight stair lifts available.
Features
Weight Capacity: 350 lbs
Upholstery: A choice of six colors available
Footplate and Seat Swivel:

Manual and powered options
Anodized Aluminum Rail: Offers a stylish solution with a hidden gear rack
Key Switch: Allows you to disable the lift and prevent unauthorized use
Covered by a manufacturer's warranty
Hinge track option
---
Gallery
---
Improve your mobility with a stair lift. Request a free home assessment today!