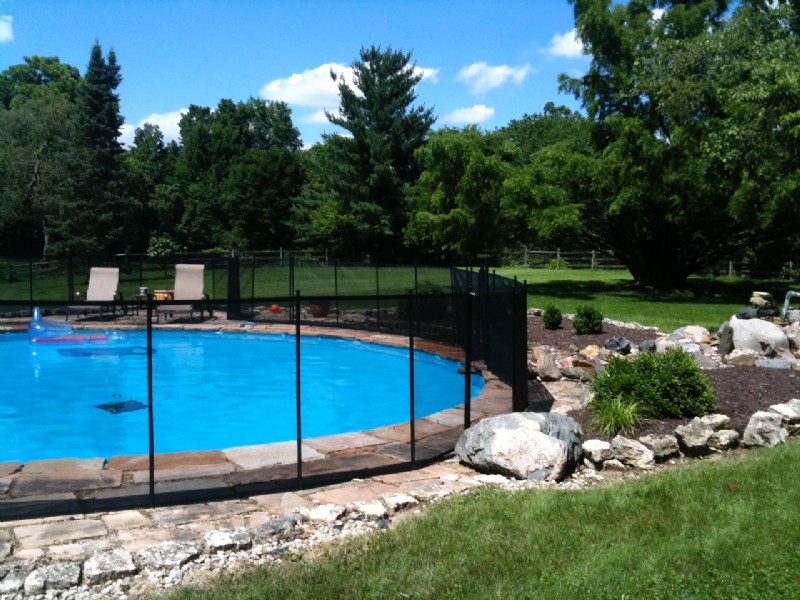 Home Safety
Pool Fencing
A home's pool and patio should be a place of enjoyment and relaxation, not a cause of worry and concern. A pool fence can help transform this part of the home into an area enjoyed by the entire family.
The Protect-A-Child Pool Fence our made up with composite fiberglass pool fence posts, with their superior, long-lasting construction, are guaranteed to never become bent or broken. Our mesh pool fence is completely removable in minutes which means it can be removed when necessary and you can take it with you from home to home. With a lifetime warranty, your pool fence will remain safe and attractive for years to come.
Mesh Fence Features
100% composite fiberglass posts and moldings.
Post color is "built in" with colored resins rather than painted on or coated like aluminum.
Impervious to water, sun, and weather.
Does not become hot in the sun like metal posts.
Assembled with our super-strong, weatherproof, PVC-coated transparent polyester mesh.
Does not conduct electricity – meets all electrical codes for your pool.
---
Gallery
---
Improve your mobility. Request a free home assessment today!