Winter Maintenance Tips for Vertical Platform Wheelchair Lifts
Posted on by John Burfield
If you or a loved one use a wheelchair or a mobility device like a power scooter, walker, rollator or cane, you know that winter weather can make leaving the house even more difficult. Home access equipment like a vertical platform lift (VPL) can help alleviate this challenge, but snow and ice can still be an issue.
A VPL or porch lift is a mini home elevator that can transport a person and their mobility device up to 14 feet. Often you will find these lifts connected to decks or porches as they are often used as an alternative to a ramp when a home's access point is elevated.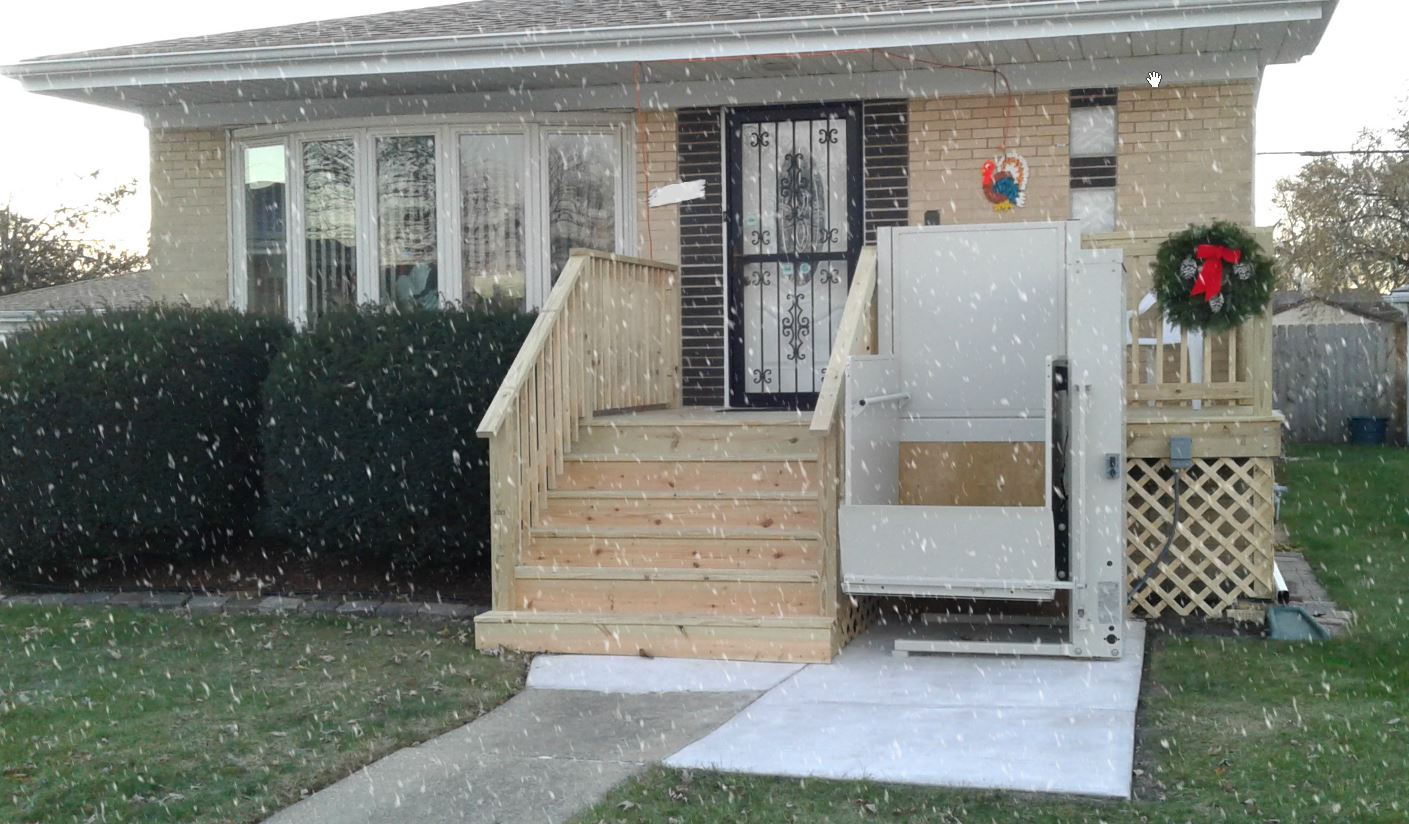 While VPLs are designed to withstand the elements and outdoor use, there are several steps that you can take to make sure that your lift will function properly and safely during the cold winter months.
Make sure to clear snow and ice off the non-slip platform and ramp surfaces. If possible, use a bristled broom instead of a shovel to avoid scratching the lift's paint.
Clear snow and ice from underneath and around the lift – A snow drift can interfere with safety sensors that monitor for obstructions under the VPL.
For regions with extreme winters, the optional cold weather package is recommended. This option will help a lift run smoothly in temperatures as low as -20 degrees.
Have your lift serviced annually to avoid malfunctions during the winter months.
If you live in a particularly harsh winter climate, there are other options to keep you and your lift out of the elements.
These options include:
Having your lift installed in an attached garage (below left) – This will keep both the user and the lift out of the harsh conditions.
Having a shaft or hoistway built to house your lift (below right) – If a garage is not an option, having a shaft built to enclose your lift might be. Keep in mind, this will add a significant cost to the price of the lift, but it may be well worth it if you're located in a region with extremely low temperatures and a lot of snowfall.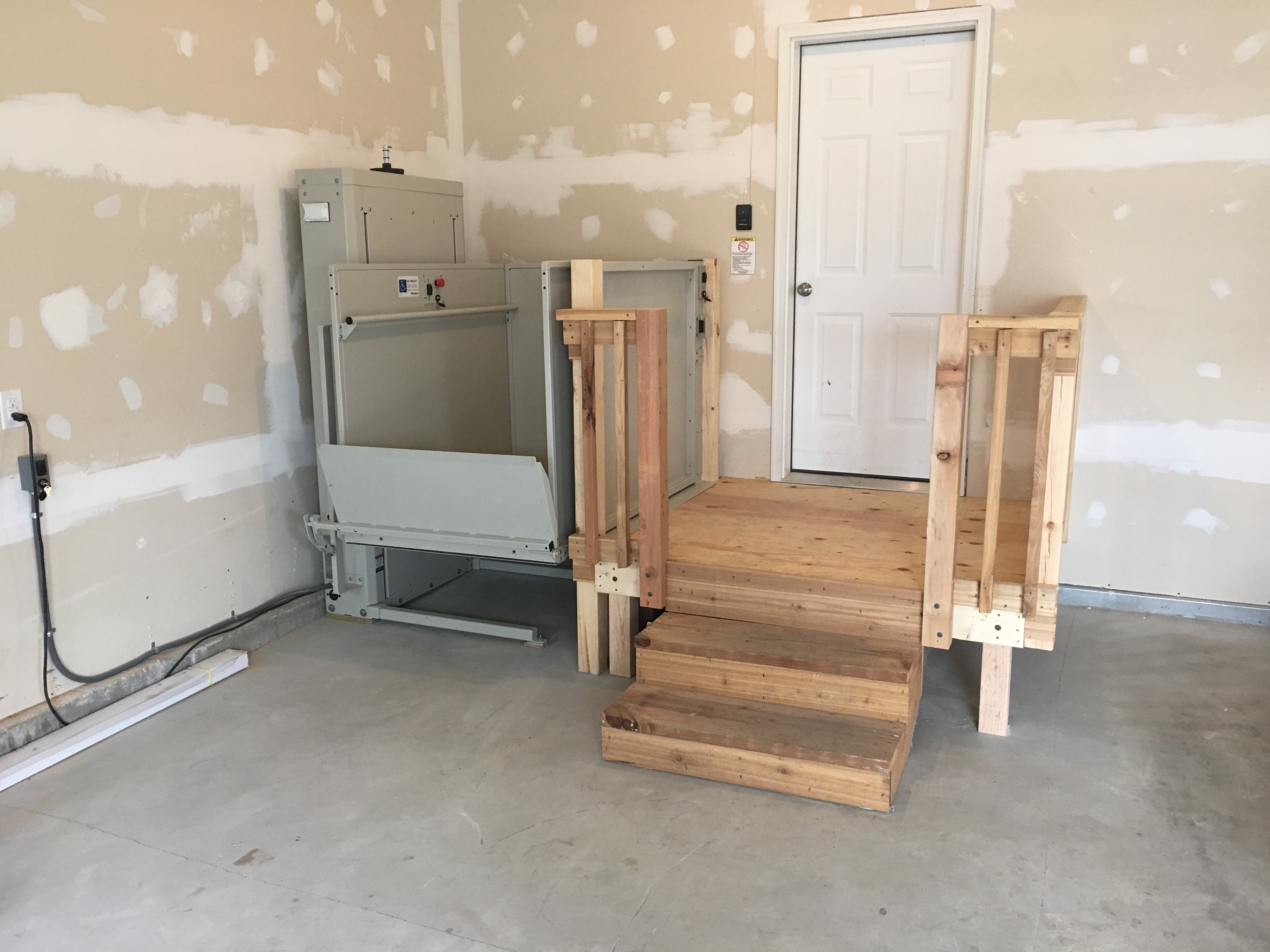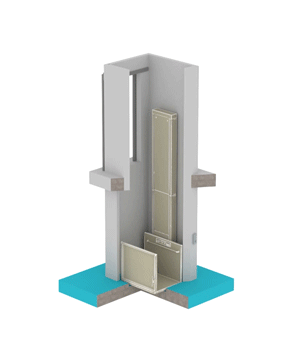 Final Thoughts
If you would benefit from having a vertical platform lift, don't let living in an area with tough winters stop you from having one installed. These units are built to withstand rain and snow. If your temperatures consistently drop below freezing, consider a cold weather package to ensure your lift will run smoothly on frigid days.
---
---