Lifeway Mobility, formerly EHLS is Chicago's Only Bruno Stair Lift Diamond Dealer
Posted on by Eric Rubel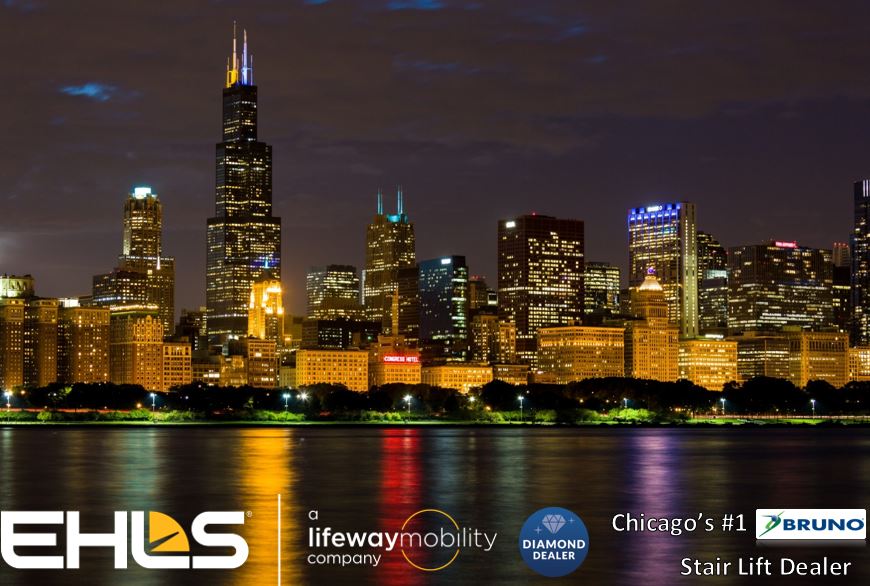 Lifeway Mobility Chicago, formerly EHLS is both humbled and honored to be recognized as a Bruno Diamond Dealer for the fourth consecutive year! The Bruno Diamond Dealer Award, which originated in 2016, is an award that is given to Bruno dealers that finish in the top 3% of Bruno's sales throughout North America.
Prior to 2016, Lifeway Chicago and other top Bruno dealers throughout North America had been referred to as "Bruno preferred dealers." The "Diamond" Dealer award is recognized as a more prestigious award.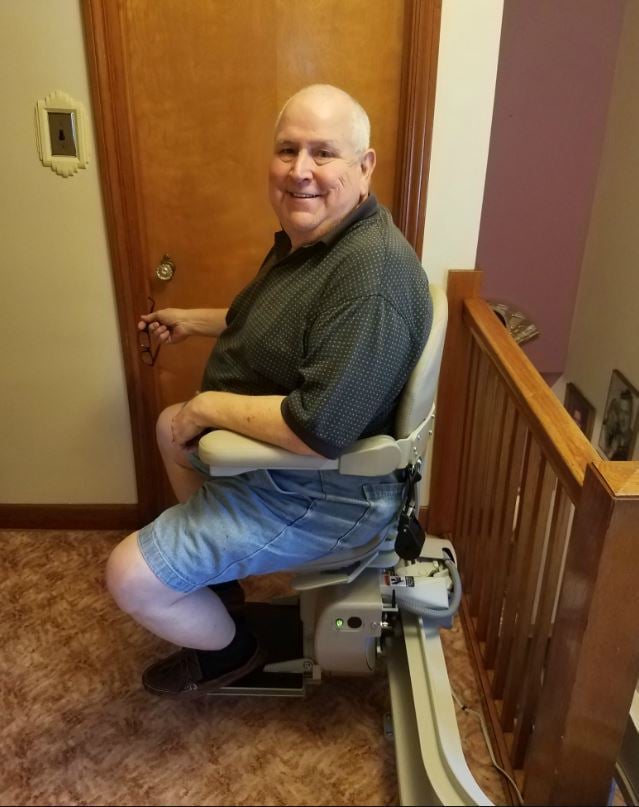 Lifeway Chicago is proud to be a Bruno dealer and looks forward to continued success in the upcoming years. The Bruno stairlifts that we have installed in the greater Chicago area have provided our customers with a safe and easy way to get up and down the stairs at home.
We are a family-run business that understands the importance of developing a personal relationship with our clients and providing excellent customer service. All of our stair lift technicians are factory trained and have years of experience installing and servicing Bruno stair lifts. In addition, Lifeway installs Bruno vertical platform lifts in both homes and commercial buildings.
About Bruno
Bruno Independent Living Aids Inc. is a family-owned company that strives to help people around the world remain safe and independent at home. Bruno is an industry leader in innovation and takes pride in their dedicated focus on quality and safety in the products they offer. They have helped improve the lives of people with limited mobility for over 35 years by providing a number of different accessibility products for homes, public buildings such as schools and churches, and businesses.
Their company headquarters are located in Oconomowoc, Wisconsin and all of their products are proudly made in the USA. In addition to stair lifts and wheelchair lifts, Bruno offers a full line of accessibility products that can safely transport those who use scooters and wheelchair chairs into any vehicle. Bruno's commitment to quality is verified by its internationally recognized IS0 9001 certification. When choosing Bruno, you can ensure that you'll be receiving a high quality, hand-crafted lift.
Bruno Stair Lifts & Wheelchair Lifts
Below you will find the Bruno stair lift and wheelchair lift models we offer to those living in the city and suburbs of Chicago, Southeast Wisconsin, and Indiana. The stair lifts feature different weight capacities and several options that can be added to enhance safety.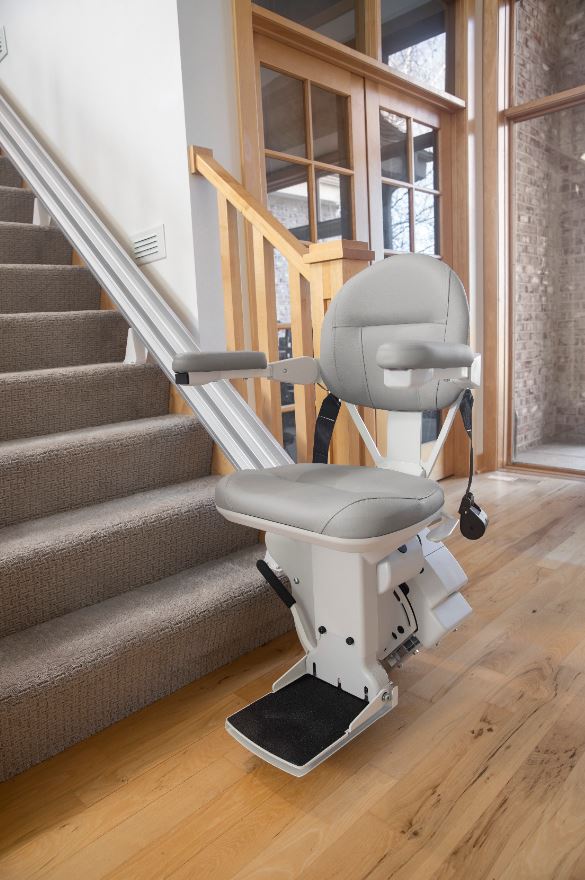 Please contact us to learn more about how we can help you make your home or building safe and accessible with the installation of a Bruno lift!
In addition to stair lifts and wheelchair lifts, Lifeway offers wheelchair ramps, residential elevators, ceiling mounted patient lifts, and also make residential bathrooms safe and fully accessible. Lifeway has been proudly serving the greater Chicago area since 1991!
Testimonials from local Chicagoland customers on the installation of their new Bruno stair lift:
Bruno makes an excellent product. My husband can now get upstairs or down easily and without pain. Before we had it installed, he was in such great pain while walking up or down stairs. The stair lift is the best thing we ever bought.
Esther B., Glenview, IL
It was a pleasure doing business with Lifeway Mobility. From the start of the process, all of your employees were knowledgeable, professional, and courteous. It started with Sarah, who answered the phone and referred me to Bob. He really knew his stuff and did a great job designing our bath. Thank you for fixing my stair lift!
Jan B., Skokie, Illinois
I am so glad I called Lifeway Mobility Chicago when I was looking to get stairlifts in my mother's home. From start to finish they were professional, punctual and communicated with me every step of the way. I asked the tech that came to remove my mom's stairlifts after she passed to communicate my sincere appreciation back to the company. THANK YOU for everything you did for us. I HIGHLY recommend Lifeway for stairlifts!
Julie Z., Bartlett, IL
The stair lift that you installed for my wife has made a world of difference for her. We are very pleased with the lift and installation process was very smooth. I will definitely be passing your name along to family, friends, and others who may be in need of a stair lift.
John H., Hoffman Estates, IL
The service was great in the showroom as I took my parents there to look at a Bruno chair lift. The install crew was professional and my parents love using their stair lift.
Joseph V., Elk Grove Village, IL
I consulted with Lifeway Mobility during pre-construction to make sure the stairway was set up properly for the Bruno stairlift. They couldn't have been more helpful. They actually had the lift installed the day we moved in, and it works like a charm.
Charles M., Yorkville, IL
---
---